Shaquille O'Neal – Ellen Video Tells What Led Him To Invest In Google Pre IPO.
WATCH SHAQUILLE O'NEAL EXPLAINE TO ELLEN HOW A BRIEF STINT AS AN IMPROMPTU BABYSITTER LED TO HIM INVESTING IN ONE OF THE BIGGEST COMPANIES IN THE WORLD… GOOGLE.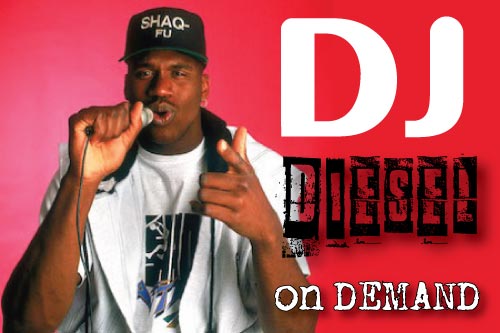 Shaq a.k.a. DJ Diesel Mixes On Demand @ ShaqFu Radio
Shaq was offered the chance to get in early on Starbucks with an investment, but told Ellen DeGeneres this week that he passed in 1993 because he didn't think that then-CEO Howard Schultz was reading the market correctly.
"He said 'Shaq, I want to open up Starbucks in African American communities.' Me, growing up, I'd never seen black people drink coffee. So I looked to the owner of Starbucks and said 'it's not going to work, black people don't drink coffee.' So now everytime I go to Starbucks and I see black people drinking coffee …" he said, burying his head in his hands.
He has gotten lucky with his investments though. He said he was in a Four Seasons hotel and entertaining a businessman's kids in the early '90s while their dad was in a meeting. When it was over, instead of buying him a drink or something, the businessman offered a better thank you.
"He said you know what you're good with kids, I like you. I'm going to bring you in on this investment."
That investment? A company called Google.
Of course, Shaq confirmed, he got a very big return.
Shaq's next big investment?… ShaqFu Radio Of Course.