On February 1st Shaquille O'Neal opened the giant doors under the purple Shaquille's sign, a Downtown L.A. restaurant called "Shaquille's".  The Big Fella describes his new eatery as "Southern hospitality with modern flair." And you know Shaq has fried green tomatoes, shrimp and grits, mac and cheese, and corn pudding on the menu, Chef Shaq Ramsey says "most of the entrees are pretty standard fare". There is pan-roasted salmon, roast Jidori chicken, flat-iron steak, and shrimp ceviche. There are only two burgers on the menu, a Shaq cheeseburger and an actual Kobe burger.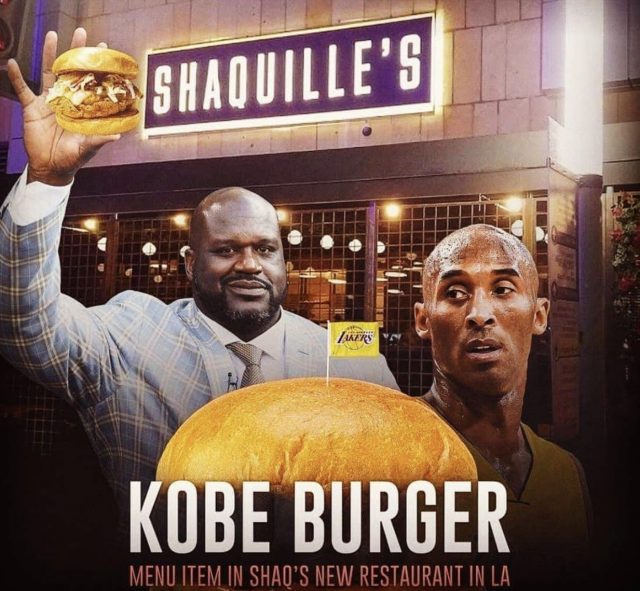 Shaq says only Southern California beers are server at Shaquille's. Modern and classic cocktails are also served, with a wine list that covers across all the wine-making regions.
Shaquille O'Neal's business dealings are not limited to being just a pitchman, with a recent focus on restaurants. O'Neal debuted the Big Chicken restaurant in Las Vegas last October, along with a Facebook video series called "Big Chicken Shaq" which followed the restaurant from idea to opening.
Go eat at Shaquille's! The hours are Sunday through Thursday from 11:30 a.m. until 10 p.m., and stays open until 11 p.m. on Friday and Saturday.
Shaquille's. 800 W. Olympic Boulevard, Suite A150, Los Angeles, CA