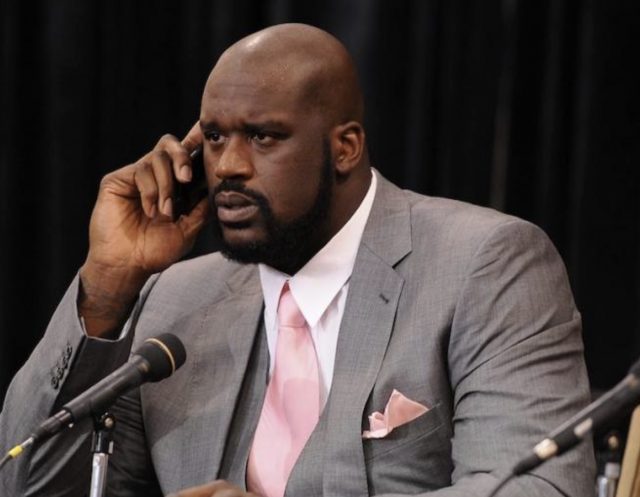 He's a big entrepreneur, too: Shaquille O'Neal gives keynote address to high-tech business meeting.
High-tech digital security provider Akamai, Inc. is about to open their annual four-day conference on digital security in Las Vegas. Called Akamai Edge World 2019, the conference will take place from June 10-13, 2019, at the ARIA Resort & Casino. Akami says it is focused "business transformation through the power of the edge." The conference brings together more than 1,000 business leaders, developers, technologists and industry influencers who are extending their cloud investments by tapping edge technology and innovation to make their businesses faster, smarter and more secure.
Where does Shaq fit into all this? The NBA legend and Hall of Famer, will deliver the closing keynote speech, reflecting on his career as an entrepreneur and technology investor. Who knew? Should be an interesting talk!
A press release from Akami talks more about the big man's appearance: "Few individuals ever become iconic enough to be known by one name — Shaq. A revered cultural icon, Shaquille O'Neal is best known for an NBA career spanning nearly two decades and earning the sport's highest honors, including membership in the NBA Hall of Fame. But Shaquille O'Neal isn't only a legendary athlete; he was also ranked among ''The 100 Most Creative People in Business'' by Fast Company magazine. O'Neal is currently an NBA analyst on TNT's Emmy Award-winning show, "Inside the NBA," on TNT.
Shaq and others will talk one the conference's two central themes: Building the Future and Securing the Future at the Edge. Other speakers and presenters include: Reshma Saujani, founder and CEO of Girls Who Code, will deliver a talk on closing the gender gap in technology and encouraging participation from all walks of life. Akamai has invited select participants from local Girls Who Code, Girl Scouts of Southern Nevada and school STEM programs to attend Ms. Saujani's session.
Attendees will also get a deep look at the latest cybersecurity challenges and threats in a keynote address by Elliott Peterson, FBI Special Agent for Anchorage's Computer Intrusion Squad. Peterson's address will draw from his experiences investigating complex botnets, high-dollar account takeover fraud, and distributed denial-of-service (DDoS) attacks. In addition, Stephanie Balaouras, vice president and research director at Forrester Research, will bring an industry perspective and her insights on security. She will also host a panel of CxOs from some of the world's leading digital businesses to discuss their experiences driving adoption of effective security strategies.
From nightclub DJ (as his alter ego "DJ Diesel") to TV sports commentator, and now to entrepreneur and high-tech investor, Shaq is making a name for himself in several different walks of life.