One of the NBA's 50 greatest players of all time, Shaquille O'Neal, recently sat down with TODAY show hosts Jenna Bush Hager and guest co-host Trisha Yearwood about life after basketball, his new position as chief fun officer for Carnival Cruise Line and raising six kids.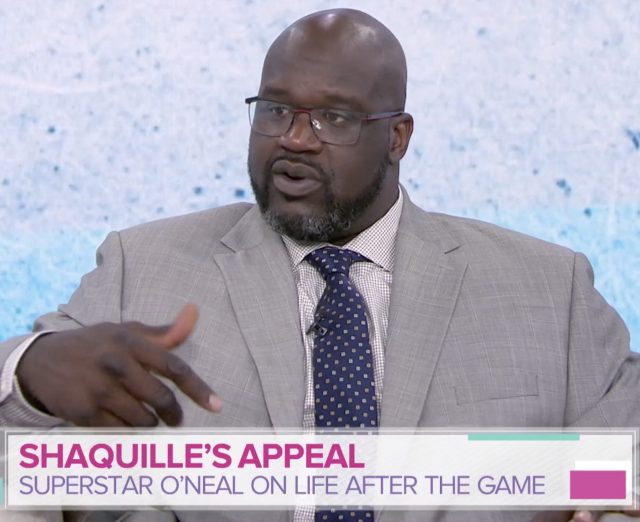 Along with his new semi-official position as "chief fun officer" for the cruise lines, Shaq is expanding one of his other businesses at sea as well. Two Carnival ships, the Carnival Radiance and the Carnival Mardi Gras will be home to Shaq's Big Chicken restaurants. The new restaurants are being added to both ships now, and will be open for business during cruises starting in early 2020.
Shaq says he takes the job of chief fun officer "pretty seriously." Is that an oxymoron? Sounds like it! Anyway, Shaq says even though lots more people are discovering the fun of cruise vacations, many passengers get on board their ship not knowing all the fun and games to be experienced.
With more and more families taking cruises, ships have added features like full putt-putt golf courses, water-park like rides and fun, and basketball (of course!). All that is in addition to more traditional cruise activities and eating / nightlife experiences.
On the TV interview, Shaq also did a few bars of Garth Brooks' "Friends in Low Places" song… Music to the ears of Brooks wife Trisha, one of the co-hosts of the interview. She said hubby Garth might be calling him up for his next duet, something Shaq agreed would be a great idea.
Of course Shaq is deep into the music scene, as his alter-ego DJ Diesel, who's appearing at big-name clubs and several summer music festivals all around the world. (Check out some of our other blog posts for more information on Shaq's musical adventures.)
When it comes to family, Shaq talked about his big family – three boys and three girls. Shaq gave most of the kid-raising credit to the mothers of the kids from different marriages and relationships. He called himself the "inspirational leader" of the family, and "disciplinarian when needed." Shaq also gave a lot of credit to his children directly, saying they gave him permission to do what he needed to do back in his NBA career; lots of traveling and sometimes missing family events.
Shaq says he likes to inspire his children with stories – some of those stories the big man says he got from his father when he was a child growing up.
Want to watch the entire interview? Click the link below to go to the TODAY Show page:
https://www.today.com/video/shaquille-o-neal-talks-family-and-life-after-the-game-62153285971