In recent posts, we've talked here on the ShaqFuRadio blog about the big man's business investments and interests. One of the big ones (pardon the pun) has been joining the Papa John's Pizza chain of stores. Shaq is actually on the company Board of Directors, and he owns several Papa John's stores, mainly in the Atlanta area.
Now O'Neal is taking his love of pizza and the company on a bit of a nation-wide tour. Recently, he showed up at one of Papa John's storefront carryout locations in the Milwaukee, Wisconsin area. 
With the store being a carryout location, there's normally no room for any kind of activity inside. Just delivery drivers coming and going, along with the occasional customer picking up their order. But when Shaq arrives, it doesn't take long for a crowd to gather. Store managers said there were probably 30 in the place, along with the one guy that stood head and shoulders over the rest. (Probably not exactly legal, fire-code wise, but hey, who's counting?)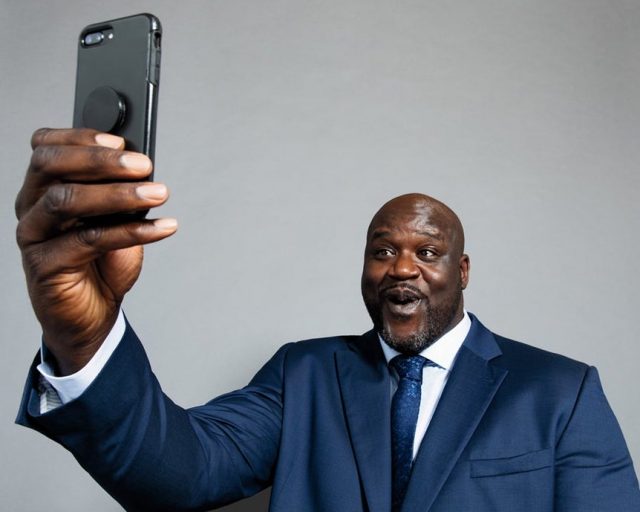 Shaq's impromptu pizza party drew fans of all ages for pictures, pizza and autographs on boxes and anything else that would take a signature. Several store employees asked for – and got – Shaq to sign their company shirts. 
Shaq's visit is just part of his bigger mission as "brand ambassador" for Papa John's. While O'Neal does a lot of similar "ambassador" -style work for many other companies (Buick, Gold Bond, Icy Hot to name just a few), this connection to the pizza chain is even bigger. 
Over the past couple of years, the company has had it's troubles. The company founder got into hot water over allegedly using racist language. And even though founder John Schnatter was eventually removed from the company, the business suffered. The stock price fell by more than 50 percent, and store sales went down. 
With Shaq on board as brand ambassador and on the Board, the company is making a big effort to reach out to a new audience and to those that might have abandoned the company. 
It's a great fit – Shaq says he's always on the lookout for good business investment ideas, and he loves pizza, too. When the company reached out to him, he not only took the ambassador job, he invested big time, buying several stores in the Atlanta area, near his main residence. 
Being that "brand ambassador" is a big part of Shaq's business now that his NBA days are over (not counting his work as a TV analyst). Papa John's is paying O'Neal – through his company, ABG-Shaq Inc., – $4.1 million over three years. There's also additional money for Shaq's expenses and personal services. And if all goes well, the deal also includes a one-year extension if both parties agree.
In fact while talking to fans at the Milwaukee store, Shaq said he owned 10 Papa John's locations. That is, until somebody pointed out that he really only owns 9. "Nine, 10, what's the difference?" O'Neal said. "I thought I had 10. Now I have to go buy another store."