Much to the disappointment of kids everywhere, it's time to start having those back-to-school thoughts. At least this year, there's some good Shaq news to share with the return to classrooms and playgrounds nationwide.
And it's called – wait for it – "Shaq-to-School." What else? The new initiative pairs up one of the biggest names in the NBA with the biggest online retailer – Amazon.com, and it's subsidiary, Zappos.com, which specializes in shoes and clothing. This is the second year Shaq and Zappos have done the project, but it's the first time Amazon has officially come on board as well.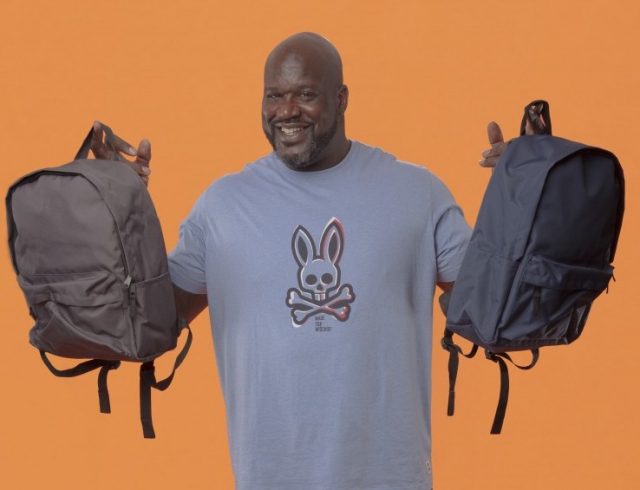 In an interview with the business website MyTotalRetail.com, Zappos head of Charitable Giving Steve Bautista talked about the partnership and the program. The program will see Shaq, Amazon and Zappos deliver school supplies and more to kids in many cities around the country, giving a Shaq-sized assist to the national Communities in Schools (CIS) program. 
Bautista told MyTotalRetail about the program. "Zappos and Shaq joined forces very organically thanks to our shared values and desire to help kids in need in our local communities and beyond. We initially teamed up for Shaq-a-Claus, with the goal of helping ensure no kid has to wake up empty handed on Christmas morning. As Shaq's like-minded partner for the charitable toy drive, we've been working together to put smiles on kids' faces since our 2018 Christmas in July event."
Zappos' Bautista points out how Shaq has given so much credit for his professional and personal success to the education and mentoring he received as a child growing up. Bautista notes that doing well in school "starts with having the right supplies and feeling confident in knowing you have the same tools for success as your peers." The Shaq-to-School program helps empower kids with these essentials.
For Shaq and Zappos, the new partnership not only helps kids, it offers a good example to other companies, showing how they can benefit their local communities. This new program is part of a larger corporate initiative called Zappos for Good. It's the charitable division of Zappos, and it gives both the company as a whole, as well as individual employees and even customers a way to give back. Bautista encourages companies – both large and small – to "get clear" on on what the company stands for, and then aligning that with local (or even bigger) charitable program. "Finding like-minded partners in your community also helps inspire and get things off the ground," he said.