Businessman Shaq continues to be in demand for his unique perspectives on investing and entrepreneurship. O'Neal has been tapped to be a headliner for the upcoming "Refresh 19" conference to be held in Las Vegas in early September 2019. 
The conference is put on by Freshworks, Inc., an online company that builds and markets what it calls "customer engagement" products and services. Along with Shaq, conference-goers will hear from several other high-powered business leaders, including the former head of design for IKEA, Marcu Engman. In fact, O'Neal and Engman will be two of the main "keynote" speakers at the event, being held at the Aria Resort and Casino in downtown Vegas September 4th and 5th.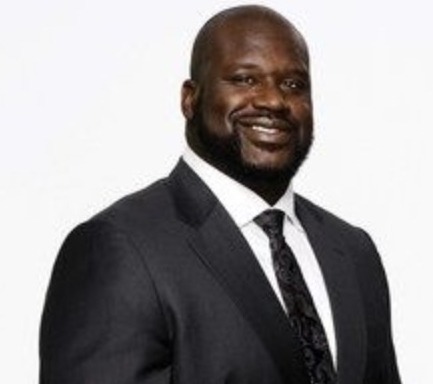 No doubt the Shaq-isms will be running hot and heavy, as Shaq shares what he's learned about business, investing, sports, and his "bigger-than-life" life. There's been no slowdown and no retirement for the 15-time all-star and multiple NBA champ. Shaq is an active investor in several well-known companies…with diverse holdings in names you know, like Five Guys Burgers and that a little company called Google. 
Along with the investing part of business, Shaq is also a TV commercial spokesman and "brand ambassador" for companies like Carnival Cruise Lines and a newly announced tie-in with Epson printers. He's also on the Board of Directors of Papa John's Pizza. In fact, the business magazine Fast Company has put Shaq on their list of "100 Most Creative People in Business."
Other Shaq-business investments include one of his personal favorites, Krispy Kreme Donuts, along with 24 Hour Fitness. (Maybe one benefits the other?… Hmmm…) Shaq has spoken often about investing in products and companies that make products he likes and uses personally. (See previous posts on this blog about Shaq's investment strategies, ect.). 
This latest business appearance at "Refresh 19" will give O'Neal another opportunity to talk about his "own what you love" investment strategy, and to talk about his ideas on business decision-making for "netting high-impact business outcomes." Refresh 19 will be a two-day gathering focusing on business innovation that helps companies keep customers for life. More than 1,000 are expected at this years' event. 
A press release from Freshworks says attendees will discuss "critical business issues, emerging trends and best practices in customer engagement." The event will showcase more than 70 interactive sessions, a partner showcase and roundtables with industry-leading analysts. Other speakers will include customer engagement experts from DISH Network, Glint, Shopify, Babylist, and others.
In that press release, Shaq said "I'm looking forward to sharing a bit of my success with the Refresh 19 attendees who are at the frontlines of customer support. As I've said before, success is gained by listening to the right people, and these champions of the customer experience play an increasingly critical role in the success of business."
Freshworks CEO and founder Girish Mathrubootham talked about having the Big Man at his next Big Conference: "Shaquille O'Neal is an inspiration for millions of people. His humble beginnings, passion for knowledge, and larger-than-life personality is truly motivating." 
Mathrubootham added: "At Freshworks, our passion to learn, innovate, and create customers for life keeps us running. It is our honor to have Shaquille O'Neal open our third edition of Refresh, and we look forward to hearing his success story, be motivated, and enjoy his great sense of humor."