Sure, we've all seen the TV commercials (and heard the radio commercials) featuring our favorite sports stars…and while that's a very popular way for big-name and big-following stars to make even bigger piles of money, some of those stars are taking it to the next level, investing in and buying their very own franchises in some of the most popular food (and other) businesses out there. 
Business and investing website Forbes.com has put together a new list of sports stars that have entered the world of franchising. We already know Shaquille O'Neal is huge in business, investing and in the franchise world. He's certainly not the only one to plan for his future when the money from playing the game stops rolling in.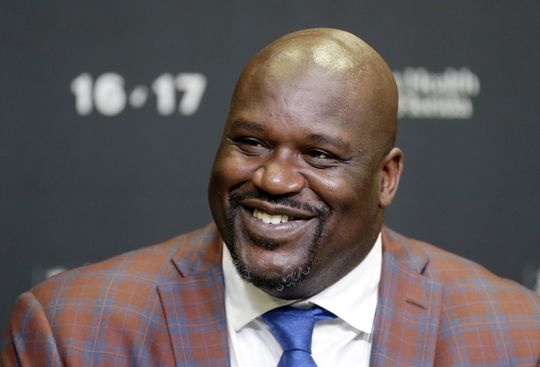 Along with Shaq, here are a few other big names (not just from the NBA) that are making a splash in the business world…
LeBron James – King James is looking forward to a big new season getting ready to start in Los Angeles, but Lebron's business interests are year-round. The three-time NBA champ was one of the original investors in a Blaze Pizza. He got started with the company way back in 2012, with an investment estimated to be about one million dollars at the time. Blaze – and the value of the investment – have grown nicely over the years. It's now estimated LeBron's Blaze investment is worth about $35 million dollars. Not a bad R.O.I (return on investment) in just a few years. 
Of course LeBron also does "regular" TV commercials for several big-name companies, including McDonald's and others. One of the big things  James really has going for him is a huge social media following. At last check (as of the writing of this post), LeBron had over 43.7 MILLION followers on Twitter. Any business consultant with any social media cred will tell you how important and valuable such a following can be. Kim Kardashian, anyone? 
Here's an interesting name you might not have put on your sports-and-business list: Floyd Mayweather Jr. In boxing, Mayweather is a legendary name. In business and with the general public, maybe not so much. That hasn't stopped him from making the most of his name and fame, especially in the fitness business.
The self-named business Mayweather Boxing + Fitness is – just like the name suggests – a workout and boxing gym. While only one location is currently open (in Los Angeles, of course), the Mayweather team says deals have already been inked and more than 100 locations are getting ready to open nationwide. 
Shaquille O'Neal – not just huge in the NBA, but in business as well. Shaq is in to several different franchise-style businesses, including his current favorite Papa John's Pizza…but that's not all. Shaq also owns a big batch of Five Guys Burger locations, Auntie Anne's pretzel shops and of course a few Krispy Kreme Donut locations. As we've talked about in several ShaqFu Radio posts, O'Neal is not just a franchise owner with Papa John's, he's on the company's Board of Directors as well. Also, he's currently starring in a new batch of Papa John's pizza TV commercials. 
A few other names from the Forbes list:
Drew Brees – the New Orleans Saints NFL record-holder and all-round good guy Brees is invested big-time in several different (mostly food-related) franchises. Like Shaq, he's got a few donut locations, but his are Dunkin' Donuts. Along with those, Brees is involved with sub-sandwich chain Jimmy John's… also Happy's Irish Pub and others. In addition to the food outlets, he owns a few locations of Title Boxing, a gyn and boxing-training facility. 
Lastly (for this list, anyway), there's former baseball great Alex "A-Rod" Rodriguez. Along with being a regular TV sports commentator (for baseball, of course), A-Rod is part owner of a gym called TruFusion fitness. Now he's looking for more gym locations (and other business opportunities) in his home area of South Florida.