We've seen Shaquille O'Neal for years in front of the camera – as NBA superstar player with Los Angeles, Orlando and other teams. As a TV commercial spokesman and brand ambassador. As star or guest-star on various TV shows and big-screen movies. But now Shaq is making a new move to get behind the camera and start some new work as a producer and developer of one or more new TV programs.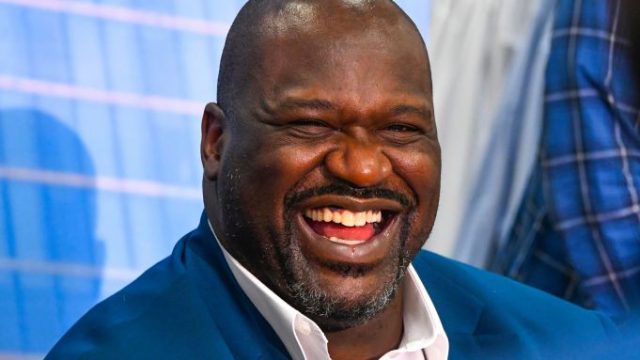 Entertainment news website Deadline.com says Shaq has struck a deal with Texas-based production company Back Roads Entertainment to develop – in industry language – "scripted and non-scripted TV series."
Shaq's business partner for these types of projects is Michael Parris. He's already got big plans and high hopes for the new deal, telling Deadline.com: "My philosophy about partnerships is simple; how likely are we to be successful together in both the business and the relationship. I'm convinced that we have found that with Back Roads Entertainment."
Back Roads Entertainment is based in Austin, Texas. The company has been making some waves lately with a couple of deals getting noticed in Hollywood. The company is already producing the BET Network show featuring rap star 50 Cent "50 Central," as well as MTV's Joking Off and Cooking Channel's Big Bad BBQ Brawl. , Back Roads has also announced a recent partnership with Wendy Williams on a new comedy special.
As for Shaq's deal, he and Parries will be working to create both scripted shows (think: sitcom) and non-scripted shows (think reality TV stuff). 
Shaq's initial focus will be on game shows, comedy and family entertainment for U.S. and international broadcast and cable media outlets. O'Neal, Parris and Back Roads producer Colby Gaines will serve as executive producers on all projects.
Shaq told Deadline.com: "I'm happy to be teaming up with Back Roads Entertainment," said O'Neal. "This partnership is big and that's how I like to do things…big. Get ready for some incredible content."
The people at Back Roads are pretty excited too. Gaines told Deadline: "Shaquille O'Neal is a legendary athlete, successful entrepreneur, global personality and cultural icon. It's a privilege to have the opportunity to target his interests, marry them with our stock of game, comedy and family programming."
No word yet on what Shaq's first project will be, or when it will be found on a screen near you. Stay tuned to ShaqFu Radio for more info as it develops… 
Meanwhile, there's more Shaq-related news when it comes to seeing more of the big man on the small screen. The cable TV network TNT (where Shaq does his NBA commentary work) recently ordered more episodes of the "docu-series" "Shaq Life." So expect to see more Shaq in more places. Always a good thing!