There's an old (very old) bit of investment advice: "Buy land, they're not making it anymore." When it comes to making money with those so-called "passive" investments (ones that don't require a ton of work), real estate is one of the best ever. As the old cliche says, there's a very finite supply of real estate out there, and there's always somebody ready to buy it when it comes to the marketplace. 
Just like a lot of other high-income individuals, sports stars are always on the lookout for ways to invest their big bucks in safe and high-return ways. So no surprise… big name athletes are plunking down plenty of cash for all kinds of real estate. 
And yes – you guessed it – Shaquille O'Neal is on the list. Here on ShaqFu Radio, we've already documented some of Shaq's business dealings and investments. On the Board of Directors for Papa Johns' Pizza, big-name Brand Ambassador for Carnival Cruise lines, owner of Krispy Kreme Donut and Five Guys Burger locations. Definitely big time. 
A recent story posted on the real estate and business website GoBankingRates.com listeded two dozen big-name entertainment and sports stars who have invested heavily in real estate. Some are flipping houses and other properties, some are developing commercial real estate (shopping centers, office towers, etc.), and others are simply buying up – and holding on to – all kinds of different properties, looking for the long-term gains. Here's a few of the highlights, including our man Shaq: 
Taylor Swift
Just a (relative) kid, Taylor Swift released her first album at age 16. And yet by the age of 20, she was a multimillion-dollar real estate owner. Selling multi-platinum records certainly helped bring in the investable cash. At latest check, her portfolio includes at least eight luxury properties spanning four states. Also, owns nearly $50 million in real estate on one block in Manhattan's posh Tribeca neighborhood… A really posh, trendy spot in the city. (That info comes from the magazine Architectural Digest.)
She also did a good job of timing when she flipped her own personal home in Beverly Hills, near Los Angeles. She bought the home for $1.78 million dollars… Sold it six years later for $2.65 million… Tidy profit.
Shaquille O'Neal
Doctor Shaq appeared second on the list. (For those who don't remember from previous posts, Shaq really does have a high-level degree in Education.) As we've said, O'Neal has been huge (pun intended) in the business world. His investments have spanned everything from high-tech stocks to fast-food franchises. And yes, there's real estate too. 
One of his best deals was buying a (relatively) small commercial property for $350,000 back in 2018. The property has been valued at a cool $1.8 million. Also that year, Shaq put his personal home in the Orlando area up for sale. The 31,000 square foot "super mansion" is called "Shaq-apulco." Yes, there's a full-sized basketball gym inside…of course! Shaq bought the house and started adding all his personal upgrades by in 1993, his rookie year with the Orlando Magic, so he's owned it for about 25 years. Interested? It's listed for sale at about $28 million.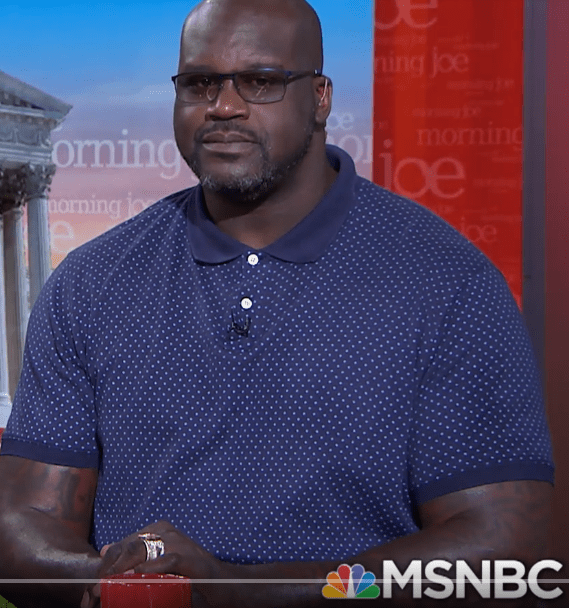 Ellen DeGeneres
The popular entertainer and TV show host – known simply as Ellen – has spent at least $145 million buying and flipping properties as part of her luxury-home empire. Money magazine calls Ellen one of Hollywood's most prolific real estate investors. One of her better deals was buying a nice-sized estate in Montecito, California, for $7.2 million in 2017. A short six months later, she sold it for $11 million. For those doing the math, that's about a 62% gain over that very short period. 
Roger Staubach
Another big former sports star, Roger Staubach was a huge name in the history of the Dallas Cowboys football organization. He's a Super Bowl winner, and one of the most-loved names in Cowboy history. Currently, Staubach's personal fortune is estimated to be about $600 million. The vast majority of that comes from real estate… He played professionally before there were huge salaries in the NFL. 
One of his recent deals was a partnership with long-time Cowboys owner Jerry Jones. The pair are majority owners and investors on a $62.5 million luxury high-rise tower, right door next to the Cowboys' practice facility. The posh apartment complex will be called Twelve Cowboys Way. A little inside joke there… Back in his playing days, Staubach wore No. 12.
Jay-Z and Beyoncé
Talk about big money! Look up "power couple" in the dictionary, and you might see pics of Jay-Z and Beyoncé. They've got a combined net worth of an estimated $1.4 billion…wow. Their real-estate portfolio pretty much covers the country, from the Hamptons (super upscale residential area near New York city) on the East Coast to properties in Los Angeles on the West Coast. In between, there's a a $2.6 million mansion in New Orleans. Also: a $6.5 million penthouse in New York City, a $26 million East Hampton mansion and an $88 million palace in Bel Air.