The NBA is back for another season, and that means Shaquille O'Neal is back to one of his many "regular" gigs, as a game commentator for TNT network. Shaq spent a bit of his on-camera time speaking out in support of comments made by Houston Rockets General Manager Daryl Morey. It was Morey who caused a rift between the NBA and the government of China, after he tweeted his support for protesters seeking more democratic freedoms in Hong Kong. 
For those who don't know, basketball is hugely popular in China, and not just due to the play of Chinese player and superstar Yao Ming with the Rockets a few years ago. Chinese TV airs a lot of NBA games, and American teams sell a lot – a LOT – of merchandise to Chinese fans. 
Morey set off what CNN and others have referred to as a "firestorm" of criticism and controversy  a firestorm in China this month when he posted an image on Twitter that read, "Fight for freedom, stand with Hong Kong." Quickly afterwards, the NBA's Chinese broadcasting partners suspended their American connection, and state-run TV network CCTV cancelled all broadcasts of preseason games. A Chinese government statement said the NBA needed to show "mutual respect."
Shortly afterwards, Morey did apologize and deleted the tweet, but the dispute has continued. CCTV did not air the NBA's opening-night games, which it has done in previous years and NBA seasons.
From the set of the TNT network, Shaq spoke of the controversy, as reported by CNN: "As American people, we do a lot of business in China, and they know and understand our values, and we understand their values," O'Neal said. "And one of our best values here in America is free speech. We're allowed to say what we want to say, and we're allowed to speak up about injustices, and that's just how it goes. And if people don't understand that, that's something they have to deal with."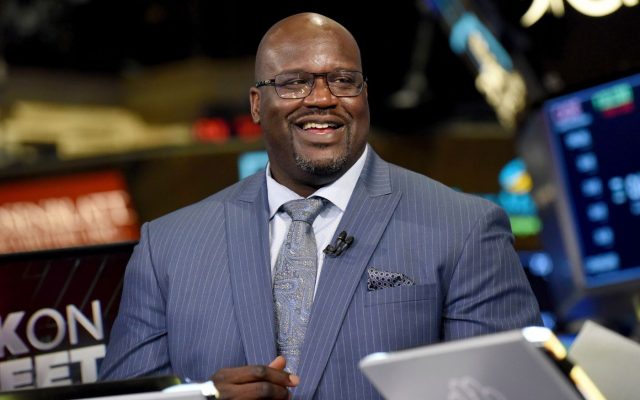 Saying the controversy and the situation was "unfortunate for both parties," Shaq was quick to add: "Daryl Morey was right." Shaq said he – and others – would not be silenced by threats of financial repercussions, especially on their social media accounts.
"Whenever you see something wrong going on anywhere in the world, you should have the right to say that's not right, and that's what he did," O'Neal said. "When it comes to business sometimes, you have to tiptoe around things, but again, they understand our values and we understand our values and here, we have the right to speak. Especially with social media — we're going to say whatever we want to say, when we want to say it."
The story continues to make headlines and news, and it's going to continue to be very interesting…especially if other sports stars – especially those from the NBA – continue to speak up. It's estimated that China makes up at least 10% of the NBA's current revenue, and according to some financial analysts, that's expected to continue to grow over the coming years… Perhaps reaching reaching 20% of the league's revenue by 2030. It'll be interesting to see how this story continues to play out in the NBA and of course with the people of Hong Kong.