The move is more than a year away, but it's still kind of a big deal for Shaquille O'Neal's business empire. The cruise ship that's the on-water home for Shaq's Big Chicken restaurant is moving to a Texas home port – and getting an upgrade. 
As they say, everything is bigger in Texas. Now that slogan works with the cruise industry as well. Carnival Cruise Lines has announced it will have four big cruise ships "homeported" the Galveston. The ships will be there year-round, beginning in 2021.
The ship making the move is Carnival Radiance, which had been based in Carnival's headquarters city of Miami. Along with Radiance, Carnival Breeze will be repositioned to Galveston from Port Canaveral, Florida. That's going to make Breeze the newest and largest ship to operate out of Galveston. 
A total of four Carnival Cruise Line ships will be calling Galveston home. It's expected that will bring about 900,000 cruisers to the city each year… that's more than any other cruise operator. In a press release, Carnival said the moves will "provide an unprecedented variety of cruise durations, destinations and amenities from Texas."
What's the Shaq connection? You may know…maybe not. Shaq is the official CFO "Chief Fun Officer" for Carnival Cruise Lines. He's been a "brand ambassador" for years, and appears on many of the company's TV commercials. 
Shaq's own personal entry in the restaurant business is called "Big Chicken." There's also a land-based outlet of the restaurant in Las Vegas, and one on board Carnival Radiance.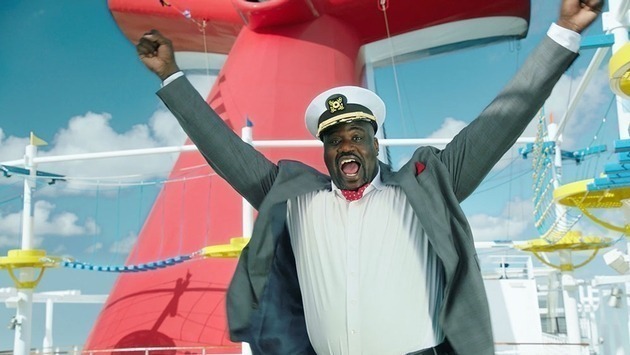 Carnival says Radiance will undergo an extensive bow-to-stern $200 million renovation next year that will add all of the line's food, beverage and entertainment innovations, bringing an exciting new option to the Galveston market. The big renovation plans also include upgrades for Shaq's Big Chicken Restaurant. Along with Shaq's place, the ship also has restaurants from TV Food Network star Guy Fieri, called Guy's Pig & Anchor Bar-B-Que Smokehouse…and lots of others. 
Carnival says all of the ship's spaces will be transformed including the water park, youth facilities, retail shops, Cloud 9 Spa and a new Liquid Lounge home to Carnival's dazzling, high-tech Playlist Productions shows. We're guessing we'll be seeing some new TV commercials (starring Shaq, of course!) to show off the on-water playground. 
The company press release quotes Carnival President Christine Duffy: "Carnival is already the most popular cruise line from Galveston attracting vacationers from all across the Southwest and beyond. With these enhancements, we're providing our guests with more voyages, more destinations and more choices from Texas than ever before."
Galveston is the fourth-biggest cruise port in North America. Carnival has been operating there for almost 20 years, and more than 7.5 million passengers have boarded Carnival Cruise Lines ships there. 
Now with the big upgrade, more and more cruise passengers will be able to get a real taste of Shaq's Big Chicken, and maybe even run into the Chief Fun Officer himself.