Shaq is not all business… no duh, right? Recently, the Big Man made sure to take time to celebrate his daughter's 18th birthday with a party that included Shaq's ex-wife Shaunie and the rest of the O'Neal family. 
Amirah O'Neal turned 18 earlier this month. Despite the fact that the relationship between Shaq and Shaunie has been "complicated" as they say on the dating websites – both parents were on hand along with both the couples' sons to mark the occasion. By the way, there have been reports that Shaq and Shaunie O'Neal might actually be getting back together, but that's been mostly talk and not a lot of hard evidence lately. Still, together or not, the couple are showing the world they can do the "co-parenting" thing together, and make it good for the family. 
Despite their personal issues, both parents apparently decided to focus their attention on their daughter, talking about how she's been getting more and more fun as she has been growing older, and both have made it clear that they are proud to be her. (More fun? Really? I wonder where that came from… )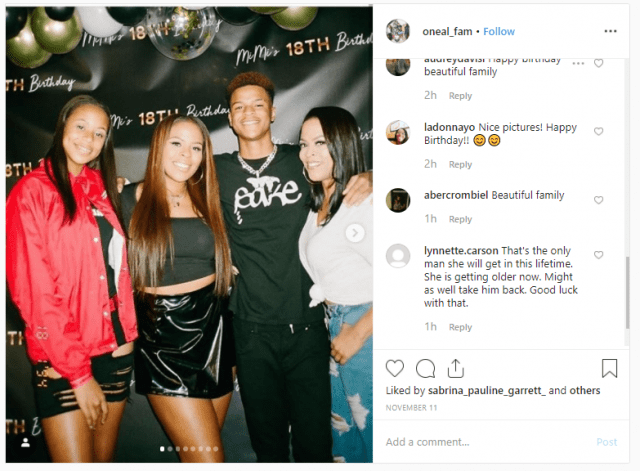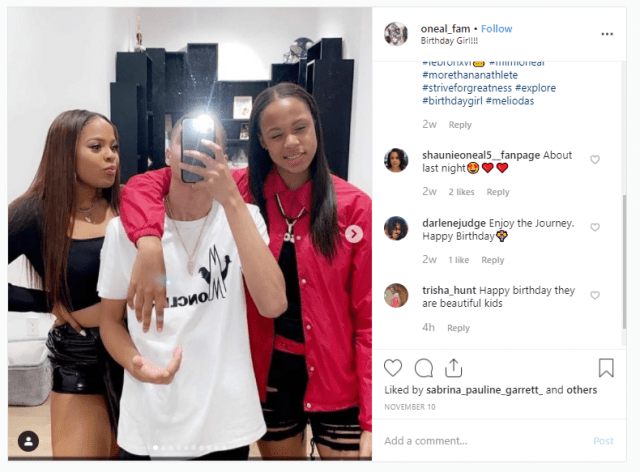 Check out some of the random social media pics below. Amirah was obviously pretty quite excited about the whole ordeal as well. Those at the party said the night went great… without a problem. As for that party, it was held at the Novo Club in downtown Los Angeles. All of Amirah's high school friends were there, along with all her brothers and sisters. 
Shaunie O'Neal – even though she's not officially a "wife" anymore, has been part of the TV series "The Basketball Wives." She tweeted: "Wishing my favorite oldest daughter @amirahoneal_ a VERY HAPPY BIRTHDAY! I'm so very proud of you and the beautiful, intelligent, kind-hearted, and driven young lady you are continuing to be. I can't believe my lil Mimi is 18 😩"
The proud mom continued: "You have just become more fun as you get older… our simple look at each other.. laughter is the best. Your personality lights up every room, and it's an honor to be your Mom. I love you so very much ❤️ #11/13 #18yrsold #Mimi."
As for dad, Shaq has recently announced a new business venture, (one of many, as readers of this blog will know), which has given some of his fans a hint that he is enjoying his current life without any significant issues.
Maybe the birthday girl will be following in her dad's (very large) footsteps and into the game of basketball. At 18, she's already 6 feet, 2 inches tall, and plays center for her school, Crossroads High School. Needless to say, she's already caught the attention of national sports media. The future certainly appears to be bright for the birthday girl!