Hey Instagrammers (is that a word?) Have you seen Shaq's big beautiful house for sale? Yes, we know he's got a few located around the country. This one – the one for sale – is in the Los Angeles area, in a gated, private community (of course!). You can have it all to yourself for the asking price of $2.5 million dollars. The only question now is this: Will one of Shaq's 15 million 'Gram followers take the big man up on the big house? 
So it seems Shaq has decided to take the matter of selling the LA crib into his own hands… After all, he's got more than 15 million followers on social media, so who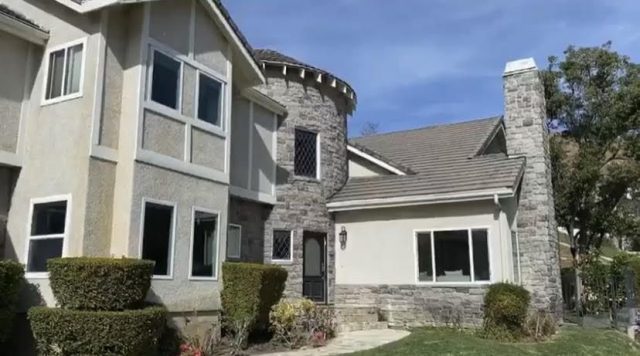 can blame him for trying? (Probably tons more followers for Shaq compared to the real estate agent that's trying to sell homes in LA… or anywhere else, for that matter.) Shaq started posting glamour shots of the house on IG last week, and he's been making noise on other social platforms, too. 
On Instagram TV, Shaq posted a four-minute video walk-through of the home, saying at the end, "It can be all yours for $2.5 million." With all his TV experience, O'Neal certainly put some of that to work. The video included nice, soulful music in the background, and a well-played look around the house and the grounds.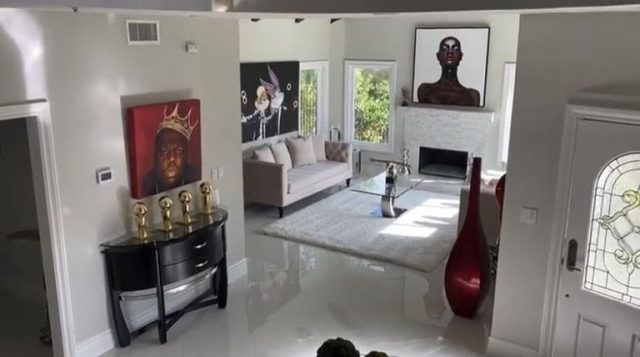 The home covers a nice-sized 5,217 square feet home, and is located on a high-desert one-acre lot in a gated community in Bell Canyon, California. For those checking the map, that's in Ventura County. For those who still have to drive to the city for work it's about a 75-minute drive from the heart of Los Angeles. Of course if you're living large with a house like this, you probably either work from home, or have a driver to get you to downtown, right?  
So about the house: As Shaq says on the video, it's a nice, private setting, located on  a cul-de-sac in the neighborhood. Five bedrooms, four and a half bathrooms. Not surprisingly, sky-high ceilings (nobody is bumping their head in here!) and a wide-open floor plan. The modern kitchen includes a big island, stainless-steel appliances, and a porcelain floor. With three areas of workable countertops, there's no doubt you could invite the entire family over for any holiday meal.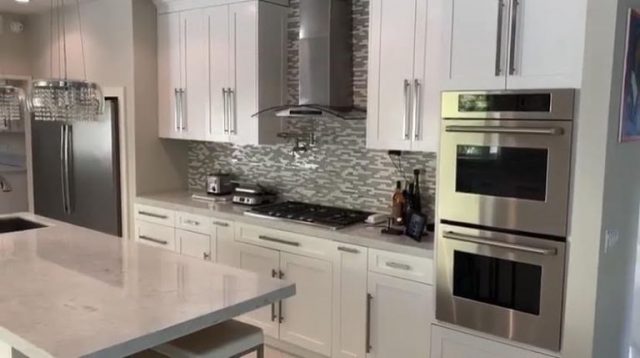 Of course the entertainment isn't just limited to holidays! There's year-round fun to be had, inside and out. The backyard features the usual (for Los Angeles) amenities such as heated pool and hot tub, along with a big fire pit area and more. Oh yeah, back inside there's a few more California-style necessities: wet bar and wine cave! 
As we mentioned, O'Neal is doing the marketing for the home himself through his social media outlets. As recently as last November, the home had been listed with a company that specialized in "luxury real estate around the world." In fact, Shaq's house was one of the smaller, less expensive properties on the company site… There were some estates valued at over $75 million dollars, both in the U.S. and around the world. Most of the companies listings were in the SoCal region, and with many in the $20-25 million dollar range, if you're in the market…
But now Shaq's home has been officially "withdrawn" from that company's site and listings. We'll see if Shaq has any big-money followers who might be interested in the property. What'll it take? Well, start with a down payment of about a half-million dollars. Check out the pics here and on Shaq's Instagram account… your new home could be waiting for you!