Would you consider this an unusual place for a big time Shaq interview…or not? O'Neal recently appeared on one of Oprah's "Master Class" videos, talking about his relationship with Kobe Bryant and some of the key moments in a very public relationship. 
One of the first things Shaq addressed is the perception "out there" that he and Kobe didn't get along while teammates on the LA Lakers. Shaq admitted that there were some tough times, yet the relationship was never as bad as the media made it out to be. Shaq said there was a lot of respect between the two men… he talked about how much they accomplished together on the Lakers, including winning three NBA championships in a row.
Shaq: "A lot of people ask me if I would change the way me and Kobe. No. We did what we were supposed to do. We won three in a row. We went to the finals four out of five years, and it doesn't get better than that. We both definitely respected each other. Do you know how he respected me?"
One of the highlights of the interview is Shaq remembering one specific, iconic moment…a moment when he says he saw and recognized the honest respect between the two all-time greats of the game.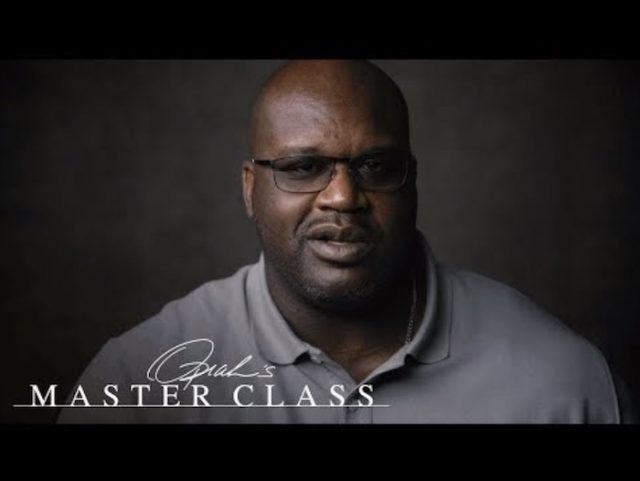 It  was game 7 of the 2000 Western Conference finals against the Portland Trail Blazers. The Lakers were down 15 points, yet made an historic comeback in front of the home crowd at Staples Center. A true highlight-reel moment: Kobe tosses the alley-oop pass to Shaq for the slam-dunk and what would end up being a five point lead and the win. 
Here's Shaq's telling of that moment: "Game 7. We're down. I'm telling Kobe I'm opened. I got you; I got you. He crosses up Scottie Pippen and catches eye contact with me and throws it super super high. I have to go up and get it, throw it down, and put us up by five. I know we are going to win and that we are going to the finals. After we win the championship, who jumps in my arms? Kobe Bryant. Like a little seven-year-old, who's dad came home from the military and surprised him, so he jumps on him. "
When it came to his relationship with Kobe, Shaq said the respect was always there, but as in any relationship, there are times where there are challenges to work through and get past. Basketball or everyday life, Shaq has some words of wisdom: 
"We always respected each other. You got two alpha males going at it. You are not always going to get along. The key component is when you are on the team, in a relationship when you have business partners. One word, and that is respect. You don't have to like the person, but you have to respect them."