The heartfelt remembrances and memorials continue to pour in for Kobe Bryant, his daughter, and the others killed in a tragic helicopter crash late last month. Now Shaq is out with his latest… a rap and video called "Kobe Bryant Tribute (Freestyle)."
The video appeared on the internet / Instagram the Monday after the annual NBA All-Star game in Chicago. The game also included a powerful tribute to both Kobe and former NBA Commissioner David Stern, who passed New Years' Day. 
The video and rap shows off Shaq and his signature baritone flow-style, rhyming over the instrumental from Dr. Dre and Snoop Dogg's fan favorite "Bitches Ain't Sh*t" from the producer's 1992 multi-platinum classic LP The Chronic. Rapping, Shaq speaks to clearing the air over past "challenging" moments between the pair throughout their eight NBA seasons together on the Lakers.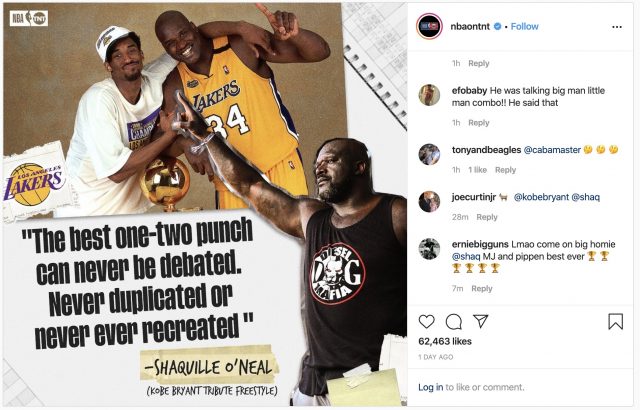 Check out the Instagram post… Shaq names himself and Kobe as the most dominant duo in league history, comparing their synergy to that of Dre and Snoop and The Notorious B.I.G. and Diddy, and talks sadly about the fact that he and Kobe didn't get more than three world championship rings together.
Shaq – using his alter-ego DJ Diesel comes right out and says it… talking about late-game gotta-make-it, clutch situations, he trusted Kobe more than himself to win the game for the team they called the "Lake Show."
"Fourth quarter, down by two/I'ma miss every free throw, I'ma give that sh*t to you/They know one-two punch, with two stones they kill us/One Black Mamba and one black gorilla," Shaq roars on the track.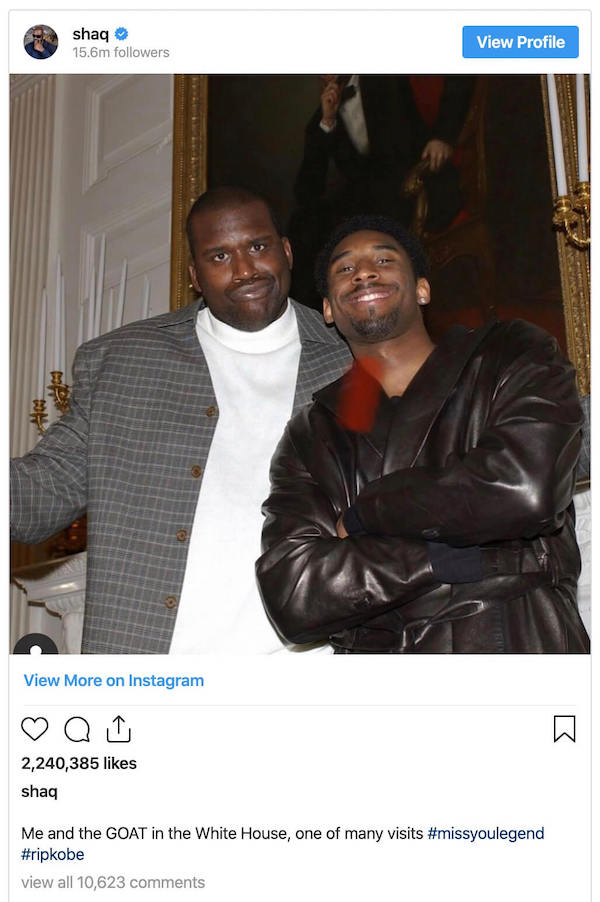 Kobe Bryant and his daughter will have their public memorial at the Staples Center in Los Angeles at 10 a.m. on February 24.
Check out the full video on Instagram: https://www.instagram.com/p/B8uiAaDB46m/