Around the country, lots (and we mean LOTS) of kids are doing the home-school thing. Most schools around the country are closed – or will be closing – due to the ongoing spread of coronavirus. 
And while some kids are simply home from school, with parents trying their best to do the "schooling" thing, some kids are also staying in touch with classmates and teachers through online, web-streaming classes and activities.
For some kids in a random first grade class in Georgia this week, it was not only class time, it was Shaq-time. Shaq made a completely unannounced visit to the online stream of a class in the town of McDonough, Georgia. Needless to say, it got a little weird. 
In a story reported on TMZ Sports (tip 'o the hat to that organization), it appears Shaq "appeared" on the screen as kids from East Lake Elementary did their class via Facetime. TMZ says O'Neal is a family friend of one of the young students at the school. Seems the Big Man decided to pop in and cheer things up for young people (and parents) in isolation over coronavirus fears.
The NBA legend said hello to the teacher — who said, stunned, "Is that Shaq?!" — and kids and parents on the call all began losing their minds. Check out the video at the bottom of the page for great reaction shots from kids and parents alike. Then it turned into a mad scramble to grab phones to take pics. 
At least one parent said afterward, "It was really cool" to have Shaq on the video with the kids.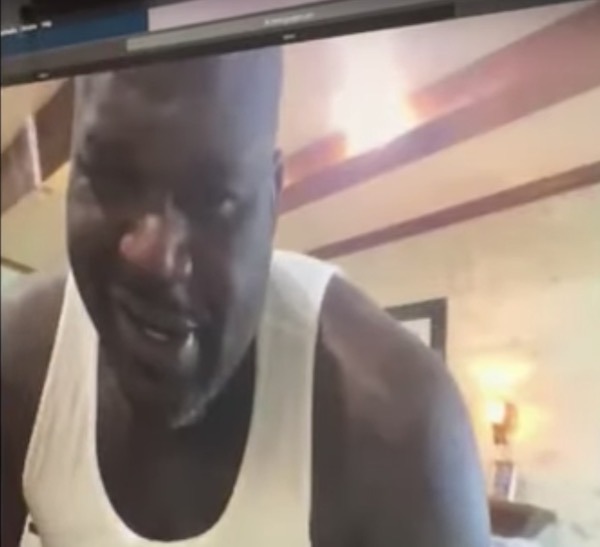 One parent – apparently the one who was able to get video you'll see below, had more good things to say. On the YouTube video page description, she wrote:
"This week, my daughters first grade class begin online video class. During one of her classes, they had a surprise guest that even the teacher didn't expect. It was the one and only Shaquille O'Neal!
As you can see in the video, everyone was completely caught off guard! You can hear Shaq say hey to the teacher (Mrs. Malette) and you can tell by her reaction that she had no idea he was joining the call! Then slowly you see other parents catch on, including myself. Shaq says hi to all the students and calls them by name. The call ends with Shaq telling the kids to be good and listen to their parents."
Meanwhile, other parents continue to help their communities. One of the parents of a child in the class is working to be sure kids not in school are still getting needed meals and nutrition. In Georgia, there's a group called "Operation Lunchbox," but there are similar groups all over the U.S..