While there hasn't been a lot of sports news lately, so plenty of fans are looking ahead to the upcoming football season. When it comes to one of the biggest off-season moves of the year (probably THE biggest), Shaq is not a fan. Add O'Neal to the list of athletes and fans who don't like Tom Brady – formerly of the New England Patriots – to the Tampa Bay Buccaneers. 
Appearing on the Scoop B Radio Podcast this week, Shaq told host Brandon Robinson, "It just confirms that there is no loyalty in sports…. When you get older, They forget about you. The day I knew I was dog meat was when Michael Jordan left…There's only a few people that can stay with one franchise for twenty or thirty years. The rest of us, we're dog meat. They get what they want, and we move on. Because everyone wants to go younger."
Talking about the possibility of finding a replacement for Brady in New England, Shaq put it simply: "You can go younger with the Patriots, but you're not bringing in anyone even close to Tom Brady."
Among the former players and reporters talking about Brady's move to Tampa, former Pittsburgh Steelers QB and current Fox football analyst Terry Bradshaw has also been very critical of the move. He's definitely not alone. 
Shaq – who played for a total of six NBA teams in his career, said the Patriots should have been able to come to a deal with Brady, even if only for one year, to cap the G.O.A.T.'s career. 
"What they should have done with Tom out of respect, say to him, 'I love you, (speaking as Pats coach Bill Belichick) I'm going to give you a one-year deal.' And we're going to make this your thank you time," O'Neal said. "And say 'Tom I know you want 30 million. We're going to give you 30 million. You done a lot, you might not start, because we gotta start getting younger.' They should have that respectful conversation with him rather than not talking to him at all."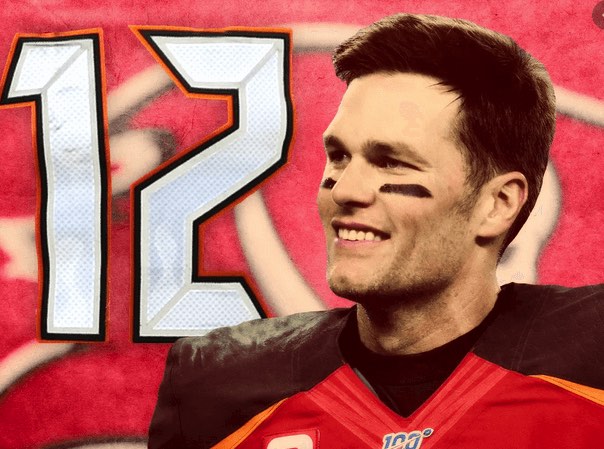 Even if that conversation did happen, there's of course no guarantee that Brady would have taken the deal and possibly agreed to ride the bench as the Patriots made the move to a younger roster and QB. 
As for O'Neal's career; the superstar days were definitely with the Los Angeles Lakers, but he was originally drafted by the Orlando Magic. After his time with the Lakers, Shaq spent time with the Miami Heat (winning another NBA Championship in the process) and then played for the Phoenix Suns, Cleveland Cavaliers and Boston Celtics to end his on-court time. 
Long-time NFL fans certainly remember that very strange image of former San Francisco 49ers star QB Joe Montana playing in a bright red uni with Kansas City. Time will tell how we remember what appears to be Tom Brady's final years in Bucs colors.