A huge tip 'o the hat to the L.A. Times newspaper for info for this story. Great major coverage of all things showbiz. A recent article about Shaquille O'Neal's new "Shaq Life" show on the TNT network "is the kind of show you didn't know you needed."
Like the rest of us, Shaq is taking it easy and relaxing at home with his children. "I love getting to spend time with my boys," O'Neal told the Times. "With such a crazy schedule, it's always been so hard to hang out for long periods of time. (I'm) always goin' somewhere. So these past few weeks together have meant a lot. We have been making videos, playing around, working out and having fun."
For Shaq – and hopefully the rest of us – it's safety first. At 48 years old, Shaq says he's lived through SARS, MERS, the bird flu, but he's never seen anything like the COVID-19 virus and the way it's changed life for all of us. 
Through it all, Shaq remains optimistic. "We are going to get through this," he told the Times. "It's going to take some time, but as long as we follow directions and stay at home, everything will eventually get better.
"Shaq Life" – narrated by Samuel L. Jackson – details the day-to-day life of the Big Man; a retired athlete, NBA analyst, TV personality and DJ of electronic dance music. 
Tune in to see O'Neal working his dad skills with kids Shareef, Amirah, Shaqir, Me'arah, Taahirah and Myles. The Times review says the program does a great job of showing off Shaq's big heart, humor, humility and his constant desire to give back to the community. 
"I think the fans are really enjoying getting an inside look into every facet of my life," O'Neal said, "whether it's my family, friends, business or DJing. I love doing anything I can to make people smile."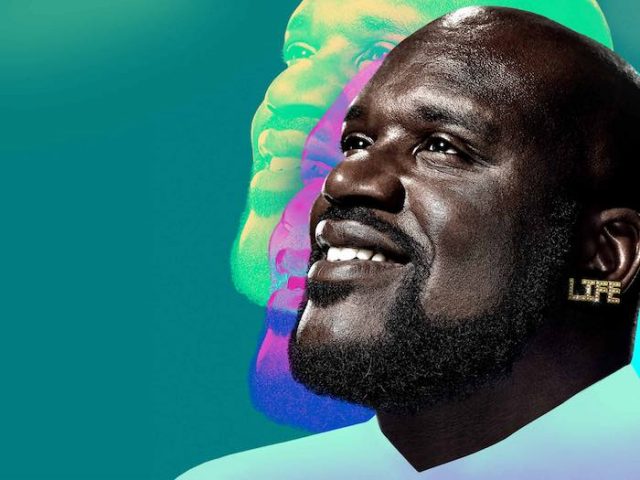 Before the worldwide lockdown, Shaq and the TV crew did some traveling. No matter where he goes, it's easy to see that O'Neal makes a big impression on people. Shaq Life producer Rory Karpf related this story to the Times: 
"For instance, when we were in Europe with Shaq on his DJ tour, he was walking the streets of Spain and stopped inside an Apple store. While there, he met two young impoverished kids who were just at the store hanging out. Shaq decided to buy the kids brand-new computers. They were absolutely stunned. The store staff were all in tears. It was an amazing moment that we captured and really demonstrated the essence of Shaq and why he's so beloved."
Karpf says even though Shaq physically stands out in any crowd, people still love his relatability and genuine-ness. "He doesn't see himself as better than anyone. He doesn't put on a front. One prerequisite for Shaq to do the series was that none of our filming was staged like a typical reality show. He wanted this to be a real documentary series on his life."
Shaq Life airs weekly on the TNT network, Thursday night at 9 PM Eastern time.