Earlier this week, our post here on ShaqFu Radio talked about how the Big Guy is saying there's no sense to try to resume the NBA season at this point. That teams and players are simply too rusty. Also, there's no way to make sure anyone attending a game – be it player, family member or arena employees – could be 100% safe from contracting Covid-19. 
Today there's the opposing point of view. In an interview with newspaper USA Today and their For The Win sports section, Dallas Mavericks owner (and Shark Tank regular) Mark Cuban says he's "hopeful" the season can and will be completed in one form or another. 
The NBA held a board of governors meeting this week to talk about various health and safety strategies, all with the idea of getting in some games to finish the season. Remember, the season was abruptly stopped in March as coronavirus spread across the US and the rest of the world. 
This week's call among league officials, owners and others was reported on by Adrian Wojnarowski of ESPN. He reports the league is working on a plan to locate and use one or two so-called "bubble sites" where teams could be safely isolated and games played. Note: those sites would very likely not include any outside fans. Perhaps just teams and health-checked family members.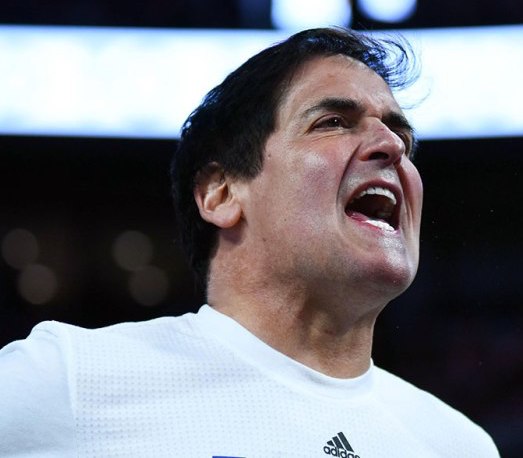 Shaq isn't the only one saying it would be best to scrap the season now. Also speaking to USA Today, O'Neal said any team that won the 2020 Championship would definitely "have an asterisk" … meaning future history of the game would have to point out the shortened season and complicated plan to finish it. 
Shaq: "I think we should scrap the season. Everybody go home, get healthy, come back next year. Just scrap the season. Just scrap it. To try and come back now and do a rush playoffs as a player? Any team that wins this year, there's an asterisk. They're not going to get the respect."
Another of Shaq's broadcasting colleagues from the TNT "Inside the NBA" program agrees. Charles Barkley has said it would be "too dangerous" to resume the season. 
Now on the other hand, at least one owner is speaking up in favor of finishing the season in one form or another. Mavs owner Mark Cuban said that considering the small size of NBA rosters, it will be easier to manage a return to action that it will be for the MLB or NFL.
Cuban: "I love those guys, but they're wrong. I mean, guys want to play. There's still a season to be finished out. I still think we can play a few games and then go into the playoffs, crown a champion. Let's go. Let's play. The country needs it too, man. We need something to cheer for. We need something to get excited about. I mean, watching cornhole on ESPN ain't it." (Editor's note: Have you watched any "live" sports on TV lately? Us either…) 
Cuban says finishing the season will rely on proper management of the situation, and trusting that everything is being done to keep everyone involved safe. Cuban says with less than 20 players on a team roster, it should be easier to monitor them all, continue with testing, and keep everyone safe. 
The Dallas owner says he believes players will be better able to keep an eye on each other, due to the smaller rosters. "But when you have 25 on a baseball team or 53 on a football team, that's when it starts to get rough," Cuban says. 
Stay tuned to ShaqFu Radio for all the latest information. Stay safe!