Coach Jackson was indeed hired on as the Lakers head man in 1999. Of course after his historic run with the Bulls in Chicago, any other NBA team would have loved to get Jackson. 
In fact as the 1998 season was winding down and the Bulls were making a playoff run for their third successive Championship title, there were rumors beginning to circulate that Jackson was ready to leave the Windy City for his next challenge and opportunity. 
Shaquille O'Neal seems to be the lobby behind Phil Jackson signing with Los Angeles Lakers in 1999. After leading Chicago Bulls the way he did, any team would have loved to sign him as the coach.
On a recent edition of sportscaster Rich Eisen's show O'Neal said he recognized that Jackson's issues in Chicago were going to be a very good thing for some other team. 
Shaq: "I was glad things didn't go well there. Kobe (Bryant) and I were still looking for somebody to get us to the next level. So, when he was not having a good time, I went to Mr. Buss (Jerry Buss, then-owner of the Lakers) and said this is who we need."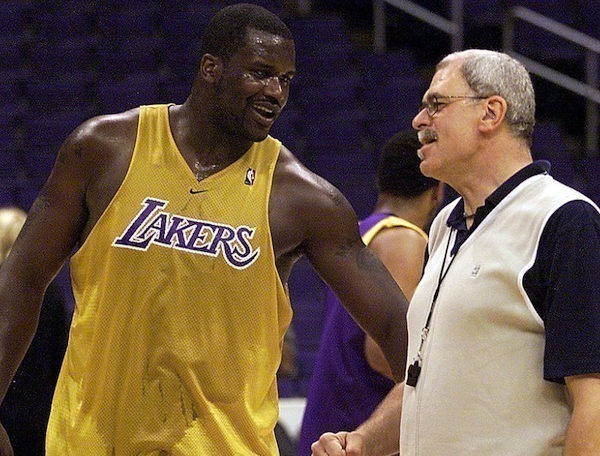 How much juice Shaq had with the Lakers owners? We'll probably never know. Yet Coach Phil did indeed join Los Angeles, and he did indeed take Kobe, Shaq and the rest for the Lakers to the next level. Shaq and Kobe grew into true legends of the game, and Jackson cemented his position as one of the best NBA coaches of all time. 
Even before signing up with L.A., Jackson had legendary success with Michael Jordan, Scottie Pippen, Denis Rodman and the rest of the Bulls. He is credited with developing what would come to be known as the "triangle offense." 
His groundbreaking ideas and superstar players would lead to a run of six titles in eight years. Why wouldn't Shaq be interested? "If I work with somebody who has done it before, I can follow," O'Neal said on Eisen's program. 
Under Jackson's leadership, the Lakers got better…fast. LA won the NBA title in his first year as head coach, and he would go on as leader of the team with one of the greatest runs even in the NBA. There were two more titles, a three-peat in all. 
Jackson might have brought out some of the superstar in Shaq, too. The Big Man was named Finals MVP in all three title series the Lakers won, and was the Associations' MVP in 2000.