Fun Fact For The Day: On this day in 1992, the Orlando Magic used their number one pick in the NBA draft to select a big – really BIG – kid from Louisiana State University, Shaquille O'Neal.
The Draft took place in Portland, Oregon, and that was the first time the big event happened in a place other than New York City. 
As we know, it worked out pretty well for O'Neal. He went on to become the Rookie of the Year. His first season in Orlando, Shaq averaged 23.4 points per game, 13.9 rebounds, 3.5 blocks and 1.9 assists in 81 games played. He was named an NBA All-Star that year…the first time that happened since a guy named Michael Jordan did it in 1985.
Now, on with today's story…
The NBA is still looking to finish this Covid-postponed season. Under current plans, the season will resume July 30th, with ALL teams playing their final games at one location – the huge ESPN Sports Complex at the Disney World resort in Orlando, Florida. 
All 22 teams will play in what are being called "bubble" games. That's going to mean all the games in one location, probably with no fans in attendance, but perhaps some close family and team staff in the stands.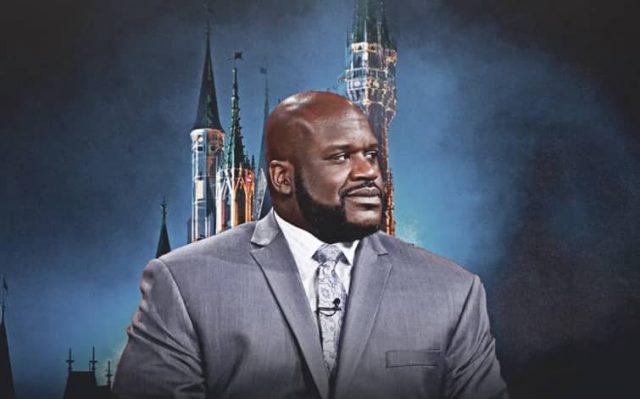 In an interview with the website Fansided, O'Neal says it's going to be a hard road ahead for the players, coaching staffs and all the ancillary people who support the games. Shaq says it's not going to be easy for players to be confined to the Disney World location and get geared up for high-performance games to finish the season. 
Talking to Fansided reporter Mark Carman, Shaq said, "It's going to be difficult for those guys to be inside that bubble, nobody can leave and eat the same food everyday. To be a great player it's all about the physical attributes and the mental attributes, but it's also about routine so guys are definitely going to have to adjust."
It's going to be strict: Players are being told that they'll have to play, practise, eat and live at the Disney World resort…no leaving the property! Anyone who does leave will be subjected to a 10-14 day self-quarantine period, a reduction in compensation for games missed, and even stronger, enhanced COVID-19 testing. That'll mean being subjected to the wretched deep nasal swab. 
As of this writing, the NBA is saying player's families won't be allowed to join the players while at Disney World. It's going to be really interesting to see how players react to these unprecedented times.
Before the 2019-20 season was suspended back in March, the LA Lakers, Shaq's former team, had the best record in the West. Meanwhile, the Milwaukee Bucks had the top record overall in the NBA.
Finally, just for fun: Shaq's draft-day pic!