We know, we know… you saw the headline of this story and thought, "Oh! Another story about Shaq and Micheal Jordan. Cool!" Well…no! The MJ in this story is none other than the King of Pop, Micheal Jackson. Yes, the two had a connection, and Shaq talked about it in a recent interview with Maxim Magazine. Read on for details…
Along with his huge career in the NBA – championships, MVP awards, Hall of Fame inductee, lots more – O'Neal has also enjoyed a career in music, both as his alter-ego DJ Diesel, and also with his own rap recordings. 
Back in 1993, Shaq released his first album called Shaq Diesel. A dozen tracks or original material that eventually went on to sell more than a million copies – certified Gold. In fact in the course of his musical career, Shaq is a certified platinum-record seller. 
There have been other Shaq / Diesel records, but the Big Man has made more of a career as a club DJ these days. Yet back in the day, Shaq got the musical opportunity of a lifetime: working with Michael Jackson! (Editor's Note: If MJ's album "Thriller" isn't the biggest seller of all time, it's still got to be in the top three ever, right?) 
In his superstar days, there was no doubt that Jackson was one of the greatest entertainers and dancers of his time. Just the thought of Shaq and MJ appearing together is mind-blowing. What would that dance move have looked like? Unfortunately, we never got the opportunity to see that on stage or on video, but we did get a small collaboration between the pair with O'Neal rapping a verse in MJ's '2 Bad' track, released back in 1995.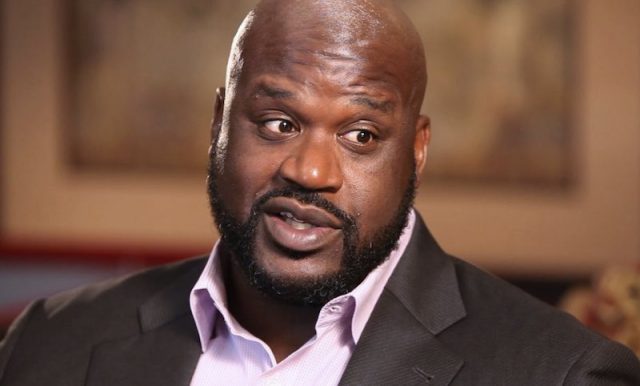 These are Shaq's lines in the song, which he raps with perfection towards the end of the track. 
"Life's about a dream
I'm really undefeated when MJ is on my team, theme
Reality brings forth realizm
It's the man of steel organizm, twizm
Not from the prizm, take charge like manilla
Nine five shaq represent with the Thrilla"
At the time of the record coming out for Jackson, Shaq was in the early stages of his NBA career, playing for the Orlando Magic. Seems MJ was quite fond of the house, and even talked about his desire to buy it from O'Neal. 
In the Maxim interview, Shaq said, "The man tried to buy my Orlando house for $25 million on countless occasions," Shaq said. "I said no every single time. I'd definitely take that deal today, though. There will never be another Michael Jackson, and I am not sure the world needs one."
Of course Shaq would eventually move on from Orlando and be traded to the LA Lakers. But it seems Jackson never gave up his interest in the Orlando home. Even after moving to Los Angeles in 1996, it seems the big man did not want to sell his huge Orlando mansion to Michael Jackson.