The Big Man has a new and (very) Big New Deal. NBA  Hall of Famer Shaquille and see-him-everywhere TV guy Shaquille O'Neal has signed the dotted line on a new multi year contract renewal with Turner Sports. As part of the deal, O'Neal will continue to be a part of TNT's popular "Inside the NBA" show, but that's not all. 
As part of the deal, Shaq will also become a contributor to the popular sports website Bleacher Report, AND he'll get some face-time on CNN, NBA TV and NBA.com… All as part of the new deal. In addition, O'Neal will work on a show called "The Business of Basketball" for NBA TV. Not too many details on that show just yet. Turner Sports says stay tuned for more coming soon. 
O'Neal joined Turner Sports (parent company of the TNT network) in 2011. The new show, The Business of Basketball, is – as they say in the media biz – "in development." The new program will be created and produced by major entertainment conglomerate WarnerMedia.
Shaq talked about the moves – and signing the new deal – on Inside the NBA during this week's playoffs. "Turner Sports is family to me – even you, Chuck – and I'm looking forward to working alongside my talented colleagues as we create many more Shaq-tastic moments in the years to come," O'Neal said with a nod and wink at his Turner Sports colleague Charles Barkley.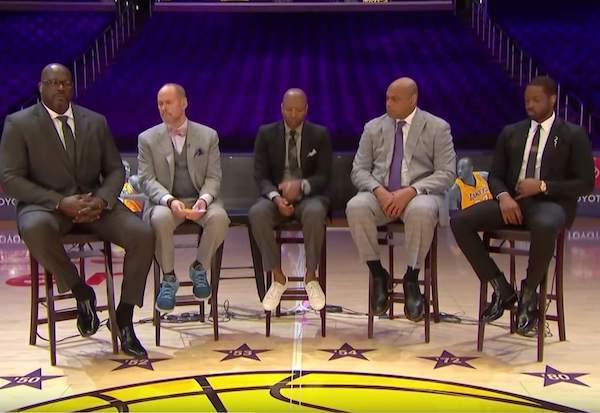 Said Jeff Zucker, Chairman of WarnerMedia News and Sports. "Shaq is so critical to our success and such a huge part of the heart and soul of our coverage. We are lucky to be able to have him as part of our family every single day, and I am personally so thrilled to see that continue for a long time to come."
Yes, if you think about it, Shaq has been pretty much everywhere lately, and that's not going to stop in the years to come. Over on CNN, there probably won't be any political commentary (but you never know, right?), but Shaq most likely will have a part to play – probably as alter ego DJ Diesel – on CNN's "New Year's Eve Live" broadcast.  
How about big-time wrestling? Turner Sports has also teased a Shaq cameo on All Elite Wrestling, which airs on TNT. Pretty sure the entire staff here at ShaqFu Radio would pay big money to see that one! 
As always, stay tuned to the blog here at ShaqFu Radio for all the latest – and ever expanding! – news from the World of Shaq.