Ever hear of a SPAC? No? Us either. But big-time businessman and investor Shaquille O'Neal does. So if Shaq's in it, we want to know! Read on…
Just so you know, "SPAC" stands for special-purpose acquisition company. Basically, it's a company or group of investors (who come together to form a new company) with the idea of investing in and buying other companies…usually with an underlying theme or with similar business models. 
Shaq has joined forces – and dollars – with several other high-profile investors and business leaders in bringing a new SPAC called Forest Road Acquisition Corp. to life. Along with Shaq, money and clout will be coming from other members including Martin Luther King III and three former Disney executives. 
The company is looking to raise at least $250 million for acquisitions in the tech and media industry. Along with companies, money will go to acquisition of so-called "intellectual property" – stuff like patents and software, for example. They'll also be ready to add capital (meaning cash) to up-and-coming companies with good ideas, but perhaps a little short on operating money. 
All of this is contained in a new filing with the Securities and Exchange Commission last week. The docs say O'Neal will serve as the firm's strategic advisor. Filing docs say the big man has "a keen eye for investing in successful ventures." King, the eldest son of the civil-rights icon Martin Luther King Jr., will work as one of the company's directors.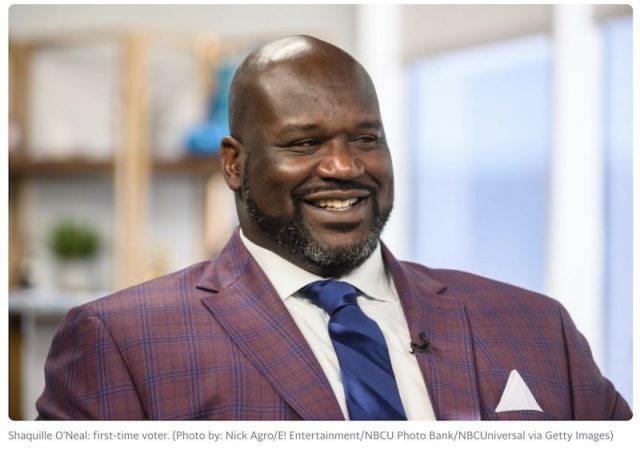 As for the Disney connection, former Chief Operating Officer Tom Staggs will serve as the chair of the new company's strategic advisory committee. Salil Mehta, a former Disney strategy executive, will be Forest Road's chief financial officer. Kevin Mayer, a former TikTok CEO and chief strategy officer at Disney, will serve as a strategic advisor. Mayer has a lot of experience in getting new media companies off the ground. He was the person in charge of the launch of the Disney Plus streaming service, which has been wildly successful. 
How's this for business-speak? The S.E.C. filing says (and we quote) The team's "distinguished and long-term track record of sourcing, acquiring, and building next-generation media and entertainment platforms" will aid the SPAC's leaders in providing "differentiated consumer insights and sourcing opportunities." We're not really sure what that means, but it sounds like they're pretty confident they have the brain power and financial resources to make some big happen. 
Some investors call these "SPAC" organizations "blank-check companies." The raise cash through an initial public offering with private investors and / or on the stock market with the intention of merging with a private firm and taking the combined entity public. 
For the full story, check it out here: https://markets.businessinsider.com/news/stocks/shaq-mlk-disney-execs-forest-road-spac-blank-check-launch-2020-10-1029666326#