Championship decided, Orlando bubble officially popped. NBA players, staff and families are doing what they can to get back to "normal" postseason life. Whatever that means in these very strange days. 
Yet for Shaq, he's a little – shall we say "over?" – some of the ways Lakers players have been celebrating and most of all, talking about their Finals win on social media. 
Yes, it's been ten years since the coveted Larry O'Brien trophy took up residence in Los Angeles, and that's making for quite the party atmosphere. But for one of the biggest of Lakers superstars and legends, he's seen enough with all the players' posts and how they seem to be staking claim to their role in winning it all.
On his podcast this past week, O'Neal verbally blasted a few Lakers players over their "braggin'" posts. Needless to say, Lakers team members have posted TONS of videos and other material on all the various social media outlets, especially Instagram. 
Shaq on "The Big Podcast: "You know what I don't like as a player? It's a lot of (Lakers) players on their little Instagram bragging like they were the reasons they got the championship. I ain't gon' say no names."
No specific mentions of any specific players… that might be over the line, yes? Still, Shaq threw some shade at those who were making a bigger-than-deserved deal over their contributions to the Championship win. 
Shaq: "I know you know who I'm talking about. Stop it. Frontrunner. Bandwagon jumper. Stop it. Post one pic and sit your a** down."
Now, to be fair, we all know this was probably the longest and strangest season in Association history. Starting on time…then a long, long break…then finishing (for some teams) in The Bubble in Orlando. Tough conditions both on and off the court. 
Still, as a 15-time All-Star and three-time Finals MVP (with the Lakers) and also a league MVP himself, it's tough to argue with Shaq. 
Thanks to our friends at www.ClutchPoints.com for info on the story above.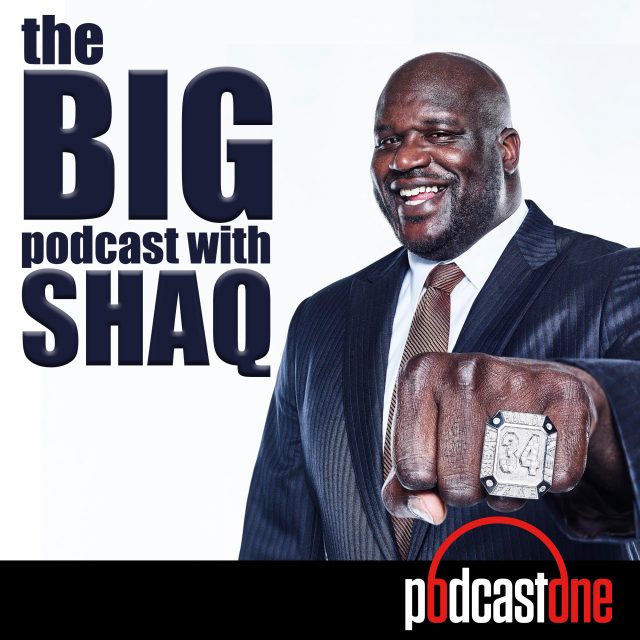 Meanwhile in another NBA-related note, Shaq says if the Los Angeles Clippers ever want to win an NBA championship, they gotta dump Paul George… and the sooner, the better. 
For a lot of analysts, the Clippers were a favorite to win this year's NBA Championship. In an upset shocker, the Clips were bounced from the Bubble by the upstart Denver Nuggets in the second round of the Western playoffs. 
That's led to the firing of popular head man Doc Rivers, and more changes are no doubt in the works. As for Shaq, he's got some big personnel moves in mind…well, at least one that would generate some major NBA headlines. 
Again, from his Big Podcast recently… an interesting exchange with one of the other hosts:  
Shaq: [The Clippers] gotta get rid of someone.
Co-host: Who?
Shaq: C'mon, bro.
Co-host: Pandemic P? (Paul George) They ain't gonna get rid of him, they gave up the farm for him.
Shaq: Well, guess what? They gave up the farm, but we can change some crops on that mug.
O'Neal went on to say that the Clippers should trade George — who struggled mightily in the playoffs and reportedly beefed with teammates — for multiple role players … so 29-year-old Kawhi Leonard is clearly the man on the squad.
"You gotta use [George] to get 2 good solid players because I need Kawhi to be the man. See Kawhi, I don't want Kawhi to delegate," Shaq says. "See, when Kawhi was with Toronto he knew he was the man, everybody knew he was the man. Now you got one guy that thinks he's the man, one guy that is the man."
Even following the 2020 disaster, the Clips still have the 2nd highest odds to win the title next year — behind LeBron James and the L.A. Lakers.