Some very, very good news this week for Shareef O'Neal, son of former NBA superstar and Master of the ShaqFu Radio universe, Shaquille O'Neal. The younger O'Neal has received a waiver from the NCAA and will be eligible immediately this season for the LSU Tigers. (His fathers' alma mater, BTW.) 
The big announcement came via Shareef's Twitter feed mid-week: "They cleared my waiver man Thank god I can play this season. I was waiting and scared it wasn't gonna happen! Thank you so much."
As you may remember (or have seen right here on the ShaqFu Radio blog) O'Neal left UCLA last winter and committed to LSU in February. That was the easy part. The big deal was the need for a special waiver. Without it, O'Neal would have had to sit out the first semester at LSU, meaning he probably wouldn't have been eligible to start playing for the Tigers until mid-December.
It's been an interesting and often long-distance college hoops career so far for the 6-foot-9 forward, In national rankings, Shareef was in ESPN's Top 100 coming out of high school. And at first, he signed up to play with in Tucson at Arizona… but then had a change of mind and committed to UCLA. The move to the Bruins was in February 2018.
Still, O'Neal only sat out his first season at UCLA after being diagnosed with a medical condition, a right anomalous coronary artery. He underwent open-heart surgery to correct the issue. That meant he wasn't cleared to return to court until March of his freshman year.
In just 12 games for the Bruins last season, O'Neal averaged 2.2 points and 2.9 rebounds in 10.2 minutes off the bench. Now that his path is clear to play ASAP for LSU, it's time for the younger O'Neal to see what he can do.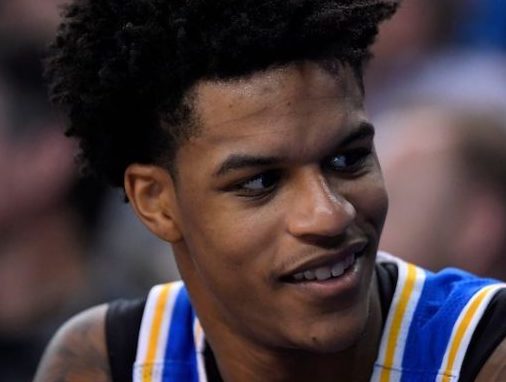 Meanwhile… the effects of Covid continue to be felt in all areas of life, and that includes college sports as well. Earlier this week, the NCAA Division I Council announced it was extending the so-called recruiting "dead period" for all sports through April 15.
That means there will be no official campus visits or in-person evaluations for potential college recruits in any sport. That'll mean at least a full year that college sports recruiting has been impacted by Covid. 
Council chairman and Penn Athletic Director M. Grace Calhoun said, "The COVID-19 numbers are not trending in the right direction for the council to allow in-person recruiting and the associated long-distance travel for coaches, prospective student-athletes and their families." 
Calhoun recognized the effects this will have on so many young people, making the transition from high school to college sports: "We acknowledge the impact the restrictions are having on student-athletes who dream of being Division I athletes, but we must prioritize the health and safety of current and potential student-athletes and their families, as well as coaches and others on campus."