Basketball is a confidence game… just ask Shaquille O'Neal. And no, we're not talking about the scammy "con man" kind of thing. We're talking about the confidence and trust players have in each other, and especially in their coach. 
Shaq explained why the confidence the L.A. Lakers had in then-coach Phil Jackson made such a difference on and off the court. The huge impact Jackson had on all aspects of the Lakers.
O'Neal appeared on a recent edition of the CBS Sports "All Things Covered"  podcast, where he talked about Jackson's legacy in the game and with the Lakers. 
A lot of Jackson's history and game impact were on display over the summer in the documentary series "The Last Dance," about his time with the Chicago Bulls. In those legendary times, Jackson, Michael Jordan and Scottie Pippen (and others) won an incredible six NBA titles in the 1990's. 
After that, he would go on to the incredible three-peat with the Lakers in the early 2000's. That's where Shaq, Kobe and the rest of the Lakers got to see Jackson's style up close. On the podcast, O'Neal said even though he was coming from a much different Bulls team, Jackson was a perfect fit for the Lakers. 
No matter the team, O'Neal said the confidence that Jackson instilled in players was the key to greatness. 
"The reason why we brought Phil in was because I needed somebody that could get us over the hump. I knew when the guys, when they looking at a general that knows what he's talking about, they gonna believe him. We had guys like, in timeouts, they be like … oh you scared. We could just tell in your voice, the look in your eye. With Phil, we just seen him win six. The man know what he (was) talking about."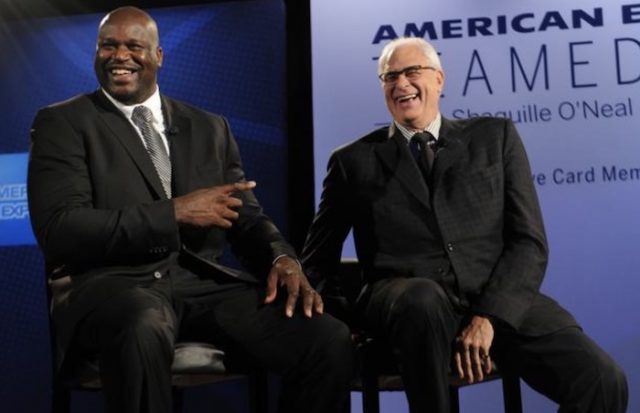 Before Jackson's joining the Lakers, the team had just been swept out of the Western Conference finals. Shaq said the team needed a new coach with a powerful resume. Someone who issued orders and knew they'd be carried out to the letter. It's all about confidence, Shaq said. "I always say, if the general doesn't panic, the troops won't panic."
O'Neal took credit for getting Jackson to the west coast. He said he was the one who went to Lakers GM Jerry West (at that time) and asked him to do whatever it took to hire Jackson. 
"So when he left the Bulls, I told Jerry West, 'Just get him in here.'" But Shaq said West wasn't interested in using Jackson's "triangle" offensive scheme. "I said just bring him in. Because I know if we got a guy like that at the head of the table, everybody's gonna follow suit."
The rest, as they say, is history. And what a great history it was! For the full podcast and more, visit CBS Sports here: Shaquille O'Neal explains why Phil Jackson made such a big impact as Lakers coach – CBSSports.com