This week marked the one-year anniversary of the tragic death of NBA superstar Kobe Bryant and his daughter. The pair died in a private helicopter crash in California, along with several other passengers and the pilot. As for Shaquille O'Neal, he says marking that sad anniversary made for a "really tough day." 
O'Neal gave an interview to celebrity TV show Entertainment Tonight this week (as of this writing). He said it was hard to believe it's been a full year since the death of Kobe and daughter Gianna. 
Speaking to ET reporter Nischelle Turner, Shaq said, "I'm sort of a tough cookie, but I was more worried about [Kobe's] parents," Shaq told ET's Nischelle Turner. "So I called them, made sure they was right. We didn't talk long, just, 'Love you guys, if you ever need me, I'm here.'"
He continued; "Look, I'm 48. I've been through a lot, I've seen a lot. So I was more worried about his mom. I'm a mama's boy, so that's the first thing I did when I woke up; called his mom and just let her know that I love her."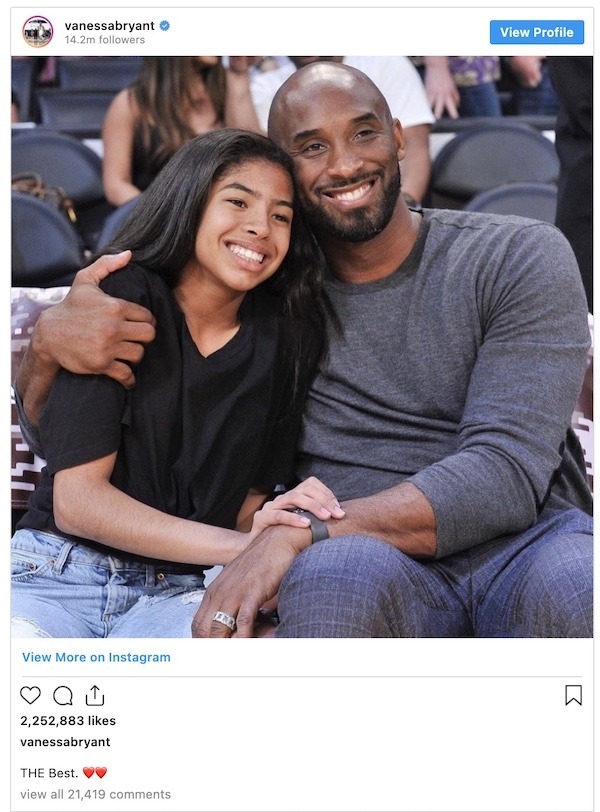 For the full interview, you can click to see it here: Shaquille O'Neal Shares What He Did the Morning of Kobe Bryant's One-Year Death Anniversary (Exclusive) | Entertainment Tonight (etonline.com)
Shaq says he spoke to Bryant's wife Vanessa this week. He says he's "doing OK" under what he called unfortunate circumstances. Along with Gianna, Kobe and Vanessa shared three other children together — Natalia, 18, Bianka, 4, and Capri, 1.
He said Vanessa is "doing a great job" in taking care of the family, and making sure the children know what a great man their father was.  
Now, there was a bit of lighthearted news from the ET interview as well. Shaq spoke about – and teased – what fans can expect from "The SHAQ Bowl." It's O'Neal's own creation of what he's calling the ultimate kick-off show to the upcoming Super Bowl in Tampa, Florida. 
Like some of his other events, this show will have live, on-location performances, and will be streamed around the world for anyone to watch. 
You'll just have to check back here on the ShaqFu Radio blog for the most up-to-date info on Shaq Bowl. Trust us, it's gonna be big!