NOTE: Thanks to our friends at CNN for an update on a story that we posted about a week ago. Check in at www.CNN.com for the latest info. 
Investigators in Atlanta are now saying that the first at a Krispy Kreme doughnut store owned by Shaquille O'Neal was arson – the fire was deliberately set. 
The CNN report quotes a statement from the Atlanta Fire Rescue Department issued Friday. Evidence now appears to show the fire at the historic shop was intentionally started outside the store at the rear of the building. 
The fire was first reported just after midnight on February 10th. The store was closed at the time, but there were two employees inside doing after-hours cleanup. The main service area and dining room were closed at the time, so there were no customers in the building. The employees were able to safely get out of the building and were not injured.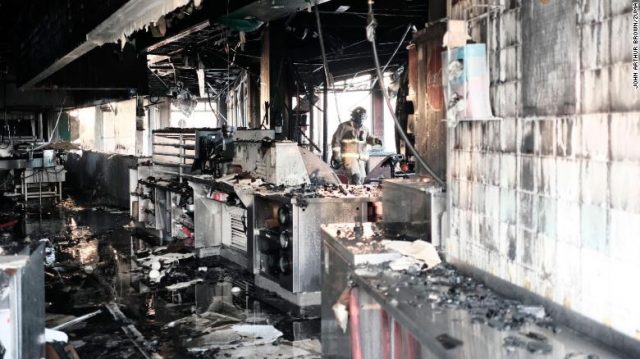 This particular Krispy Kreme is of historical significance to the Atlanta area and the Krispy Kreme company. It was one of the first locations to be added outside the company's home-office area around Winston-Salem, North Carolina. In Atlanta, the store has been a mainstay Midtown Atlanta area for decades.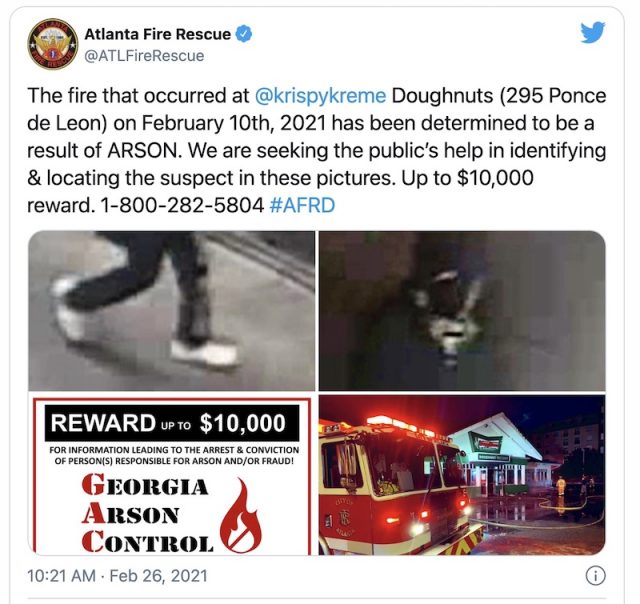 Now authorities are offering a reward of up to $10,000 for information leading to the arrest and conviction of the arsonist. A statement from Krispy Kreme said, "We are saddened by this news but remain thankful that no one was injured. We continue to work with authorities to assess the damage and are uncertain at this point how long the shop will be closed. But as stated earlier, we're determined to be back better and sweeter than ever!"
Shaq bought the location in 2016 and became a spokesman for the doughnut franchise. In an Instagram post on the day of the fire, he wrote that "we will be back stronger than ever."