Business man Shaq is at it again. He's part of a small team of media entrepreneurs that have opened a new advertising agency in Atlanta that will – in the words of the founders – "amplify diverse voices." 
The new agency is called Majority, and the choice of Atlanta was no accident. Shaq told Business Insider magazine, "Atlanta is a driver of Black culture, which is a driver of pop culture." 
Another cofounder – Omid Farhang – says O'Neal will be more than just the usual media star / silent partner. According to Majority cofounder Omid Farhang, the NBA legend will be more than a silent partner.
"Shaq's role will be wide-ranging," Farhang told Business Insider. "He will help open doors, connect dots, create opportunities, celebrate successes, and advance the overall agenda of the agency wherever possible."
O'Neal may participate in creative pitch meetings when he's needed and available, said Farhang. "Knowing he's a busy guy with many business interests, we will utilize him judiciously where we think he can have maximum impact. This is not celebrity gimmickry, it's genuine partnership."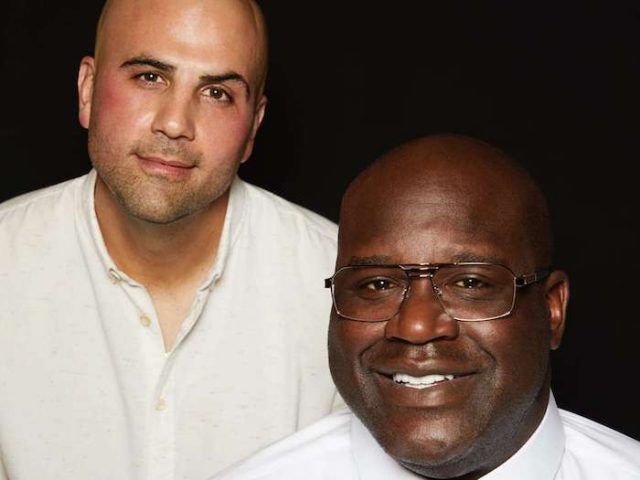 Farhang, O'Neal, and two founding partners – CSO Asmirh Davis and CMO Jorge Hernandez – decided early on that Atlanta would be the right place for their agency. The choice had a lot to do with the diversity they're seeking to build on with their company and the work it does. In a press release, the founders said Atlanta is where "the Hollywood of the South collides with the Silicon Valley of the South."
Of course Shaq is already a big name in the Atlanta area, too. He has several businesses there, and spends a lot of time there with his regular "day job" on TNT's "Inside the NBA" program. 
According to Business Insider, by setting up shop in Atlanta, O'Neal and Farhang have extended a conversation that's been going on for years about how diverse voices can be heard more loudly in advertising. Last year, for example, amid protests and soul-searching after several Black people were violently killed, about 600 creative professionals signed an open letter calling for more inclusion in the industry, as AdWeek (another advertising / marketing news magazine) reported at the time.
One way to change the conversation was to move it to a new location, according to Majority. In press materials prepped for the launch, O'Neal said: "Atlanta is a driver of Black culture, which is a driver of pop culture. And pop culture is where the best marketing lives."
Majority's not the only Atlanta agency that's tackling diversity. Last December, a number of Georgia agencies signed a pledge saying their agencies would reflect their home city's population – of which 62% are people of color – by 2030, according to AdAge.
How did Shaq get involved? Cofounder Farhang had done work around the world, everywhere from Los Angeles to Boulder to London, before he landed in Atlanta. He'd met O'Neal on a project for American Express, so he reached out to see whether O'Neal might share his passion for creating a diverse agency in Atlanta.
The new Majority agency is starting with a few clients, including goPuff, the on-demand delivery app. Add another business to the Shaq-resume!