In case you missed it this week (as of this writing), the Louisiana State University men's basketball team was eliminated from the NCAA tournament as the Tigers lost to Michigan State University. We've been following the team this year, as that's where Shaq's son Shareef ended up playing after leaving UCLA. 
Unfortunately, Shareef O'Neal saw zero action during March Madness, as it's known. After the second-round loss to the Wolverines, Shareef revealed he had been sidelined for a big chunk of the season by a stress fracture in his foot.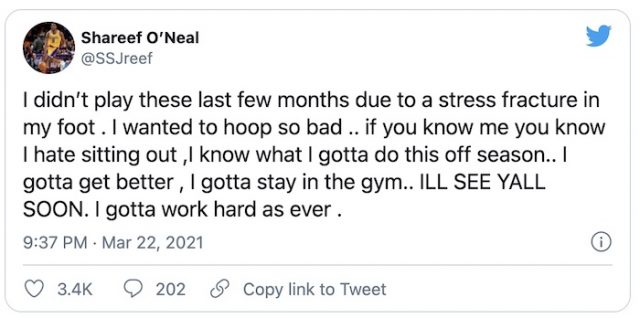 Young Shareef transferred during the off-season from the UCLA Bruins to LSU, where his father had been a superstar player years ago. Unfortunately, the younger O'Neal played only 10 games for the Tigers this season.
During his time on the floor, he averaged 2.8 points and 4.4 rebounds per game, but he hasn't seen action since a  loss back on February 3rd to the Alabama Crimson Tide.
O'Neal definitely has the potential, but he hasn't been able to show it off much – at least yet – in his college career. He was a 4-star high school prospect and the Number 41 overall player in the 2018 recruiting class, according to composite rankings from sports website 247Sports.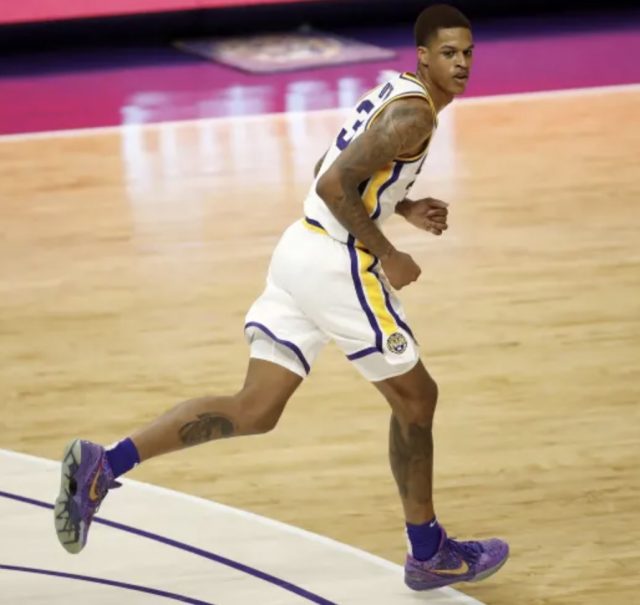 He played in only 13 games for the UCLA Bruins last season, and he completely missed his first season due to what's been called an anomalous coronary artery that required open-heart surgery. At the time, we may not have known the severity of the heart condition. His mother, Shaunie O'Neal, has since said her son could have died from the condition if it had not been discovered and corrected via surgery.
Shareef certainly knows he's volunteered to fill some extremely large shoes – his fathers – at LSU. Still, the younger O'Neal says he's going to "work as hard as ever" this offseason to be ready for next season. 
In the tournament game, LSU gave Michigan a hard fight, but eventually lost by a score of 86-78 in a hard-fought, back-and-forth contest. LSU has not made the Final Four since 2006, and O'Neal will surely try to help change that after some off-season recovery and rehab.