Thanks to our friends at www.TheSportsRush.com for the tip-off for this very cool story. Seems that back when Shaq was in his early NBA years in Orlando, he had the chance to meet a young kid – pretty much by accident in his Magic locker room. That "kid" turned out to be none other than Kobe Bryant. 
Now it wasn't like there was a huge age gap between the two. Shaq was born about six years before Kobe, so they were pretty close in age. Yet there was a time when O'Neal had already arrived in the NBA, and young Kobe was still up-and-coming. 
It also makes a bit of a difference (age-wise) when you remember that Kobe never went to college to play ball… like LeBron James and others, he went right from high school to the NBA big leagues. 
So, how did the meeting happen? In a recent interview, Shaq told the story of his early days with the Magic, and how one night, this kid came into the Orlando locker room, wanting to meet Penny Hardaway. Young Kobe wanting to meet Hardaway makes good sense. The two played the same positions, and Kobe might have wanted to get a few pointers from the Magic star.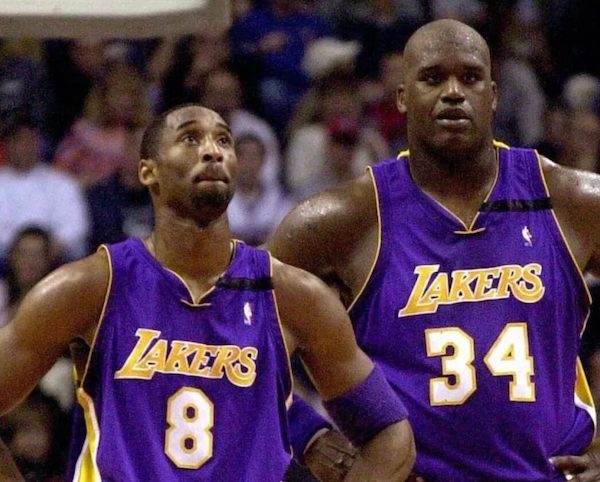 Yet as Shaq tells the story, it seems Hardaway wasn't interested in talking to young fans that night, or taking pictures with them, either. 
Shaq: "Little kid comes the locker room (in Orlando) and wants to see Penny Hardaway. It's Kobe. I never knew this until Kobe told me this story. He wants to see Penny. Penny's not a bad guy but Penny- I don't know what's going on that day- he just, 'whatever'. And then Kobe was standing there and I actually remember this day. The kid was sitting there and I grabbed him and said, 'come on little fella. I'll take a picture with you.'"
Seems Shaq never recognized the young Kobe, even though he'd been making a splash with basketball fans nationwide, even in his high school days. Shaq only remembered the experience from that night in Orlando when Bryant reminded him about it. 
Shaq: "I never knew that kid was Kobe until he told me. We played together, had our fights and battles together, then we did that, Lakers, sit down here and Kobe said, 'Hey man. You remember when I came to the locker room, and I wanted to see Penny and he blew me off?' I was like, 'That was you?' he said, 'Yeah, that was me'."
Of course it wouldn't be too long before those two – Shaq and Kobe – would be playing together for the Los Angeles Lakers. Bryant was all of 18 years old when Shaq made the move from Orlando to the Lakers. 
In their time together, O'Neal and Bryant became one of the most dominant duos in the league's history. That domination was on display almost every night, and of course there were those three NBA rings, too.