If you're a fan of the NBA at all, you know that superstar players literally make a boatload of money. Even with salary caps and max-contracts, some of  the numbers that get thrown around these days are truly bank-account-busting. As for Shaq, he kinda, sorta wishes teams had today's money to throw around when he was in his top playing days. 
On a recent edition of the basketball podcast, The Rex Chapman Show, O'Neal talked about money, then and now, and about some of his recent comments about NBA salaries in today's game. Some have speculated that his comments show some jealousy… Well, Shaq said that was – at least in part – true. 
Sure, Shaq said he was happy for today's players and the money they make. Comparing today's salaries to when he was playing… that's when Shaq let a little green show through.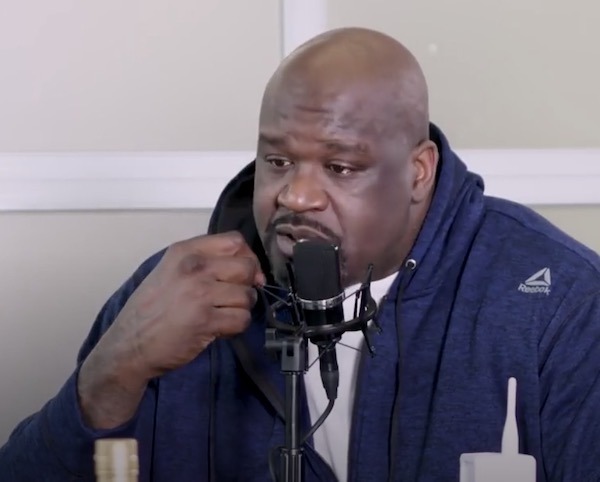 "I'm jealous, but I'm happy [for them]," Shaq said. "I'm jealous because I always thought that you had to have Michael Jordan, superb-type numbers to get that type of money. That's what it was in my era, but I'm happy for the kids." 
Here's a name Shaq has brought up several times recently: Rudy Gobert of the Utah Jazz, who recently signed a five-year, $205 million contract extension. To Shaq, that's an example of what he sees as a shockingly high salary. O'Neal says doesn't – yet – see superstar skills in Gobert.
"Rudy Gobert is not the average-type, big-guy NBA player anymore," Shaq said. "The average big they're looking for now is a guy that can pick-and-pop and do whatever. Rudy Gobert is big, tall, plays hard, plays great defense, a Defensive Player of the Year, and he's making $200 million. … I think there's a lot of big guys even today that can do the things that he can do. When I tell the story, people think, 'Oh you're just jealous!' Yeah, I am jealous that he's making $250 [million]. Yeah, I'll say I'm jealous. However, for this game of ours, it can motivate a young kid today." 
So… high marks to the Big Man for fessing up to his jealousy of today's big-money players. How much would Shaq have gotten if he played today? Do they make "max" contracts that big? Just asking…