Earlier this week, we had a post about Shaq naming Golden State Warriors superstar Steph Curry as his current favorite player in today's NBA. Now Shaq is filling out his fav list a little more. Today, it's Philadelphia 76ers big man Joel Embiid getting props from O'Neal. 
Once again, th is is a big turnaround for O'Neal. He's been a big critic of Embiid's for some time. He's talked about wanting the Philly star to take his game up to the next level. Embiid has always put up big performances, but not in a way some would like.
Shaq has talked about wanting Embiid to be more dominant in the low post and stay there for the majority of the game. For his part, Embiid has agreed with O'Neal's comments, saying he does need to assert himself more and be dominant.
This year, Embiid has definitely stepped up his game. He's averaging 29.5 points and 10.9 rebounds per game, helping the Sixers get to (as of this writing) the second slot in the standings in the NBA East. He's definitely in the room when it comes to talk about league MVP this year.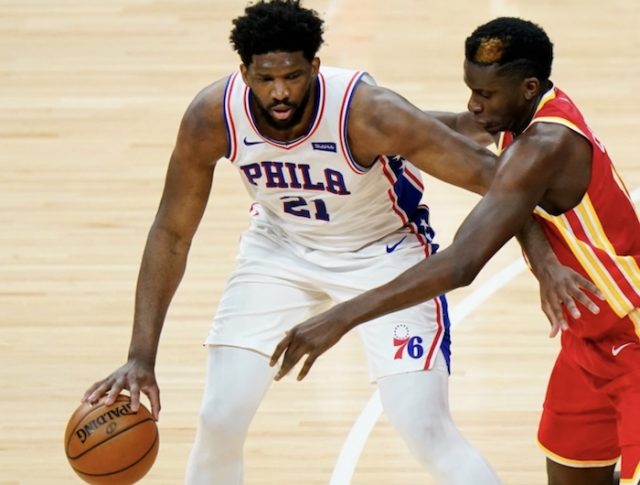 On a recent episode of the "All the Smoke" podcast with Stephen Jackson and Matt Barnes, Shaq talked about his current Top Five list. As we've said, Curry is number one on that list. Here's the rest… not sure if they're in any particular order or not: Along with Curry and Embiid, it's Damian Lillard, LeBron James and Kevin Durant. 
We'll see how Embiid and the Sixers finish the season. They've got about 10 games to play to get into playoff condition. The NBA playoffs tip off May 22.