Another of Shaquille O'Neal's kids has announced college plans, and this time there's an interesting twist. Shaqir O'Neal, the youngest son of the NBA Hall of Famer, says he's made a decision to Texas Southern University in Houston.
ESPN reported the move late last week, and Shaqir also talked about it on his Instagram feed over the weekend. Shaqir is a 3-star-rated high school shooting guard. Both his older brother and sister, Shareef and Amirah, are playing at their fathers' alma mater, Louisiana State University. 
Texas Southern University is an historically Black college. A few of those schools got some much-needed national attention during this year's NCAA Men's Final Four Tournament. 
O'Neal says his goal is to "change the narrative" of nationally ranked high school ball players who choose historically Black colleges and universities. Those schools are part of the NCAA's Division II. 
Of course – not surprisingly – another one of Shaqir's ambitions is to be drafted into the NBA. "You can expect a lot of buckets," he said in the interview. "I'm trying to get to the league."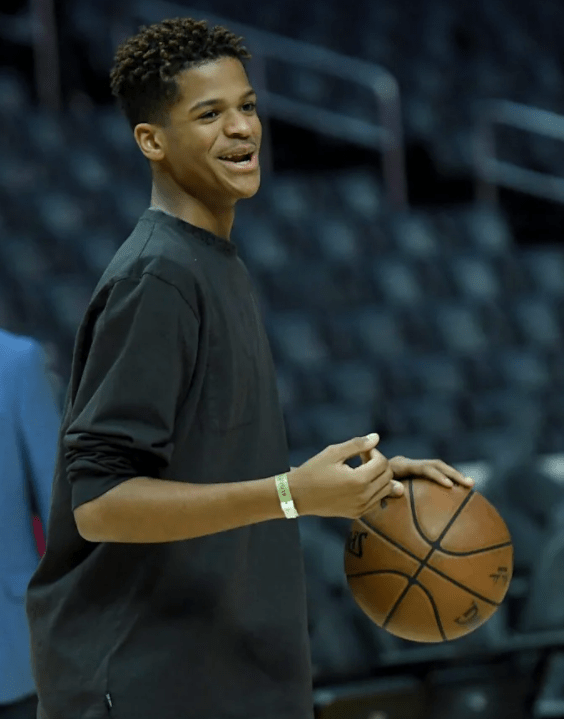 There's another good father-son connection going on: the Texas Southern Tigers are led by Johnny Jones. Jones was assistant coach to head coach Dale Brown during Shaq's college hoops career at Louisiana State University.
The Tigers are statistically the best team in the Southwestern Atlantic Conference. Have been for about ten years. It'll be interesting to see how the young O'Neal adds to the narrative of this storied school and athletic program… as he said, "Change the narrative."