If you're a regular viewer of TNT's "Inside the NBA" show, you've no doubt seen the verbal banter – sometimes heated – between Shaq and Charles Barkley. Word is the two are actually good friends, despite what we see on camera. But maybe, just maybe, one of those friends crossed a line the other night. 
This past Sunday (as of this writing), O'Neal got so incensed at something fellow analyst Sir Charles said that he moved to walk off the set, right in the middle of the program. 
Earlier on Sunday, Barkley proclaimed that Brooklyn Nets point guard James Harden might be the best one-on-one player he's ever seen. Barkley: "Now, he's not as good as Michael and Kobe, I don't want people thinking I'm going crazy. But he can make a 3 anytime he wants to, he can get to the basket and he's a great free throw shooter. The way the game is called today, he's the best one-on-one player I've ever seen."
However, Shaq was having none of it. "You say the dumbest things sometimes," Shaq snapped. With that, O'Neal then started to walk off the set, though he was called back by host Ernie Johnson.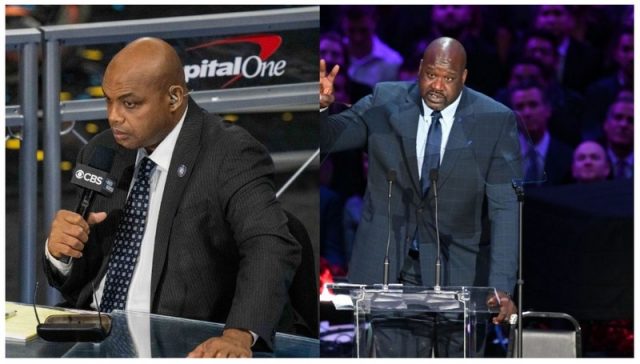 Yes, Harden is clearly one of the best in today's NBA, so maybe Barkley's comment isn't all that crazy. Still, when you bring out the names of all-time greats like MJ and Kobe, you can expect some heat, for sure. 
The Brooklyn Nets have been putting the hurt on the Boston Celtics in the current round of the NBA playoffs. Game Four of the series saw the Nets put up 141 points. Harden and friends Kyrie Irving and Kevin Durant were – to put it lightly – on fire. 
All that led Barkley to talk about Harden in glowing terms. After Charles put out that best-ever comment, Shaq obviously couldn't take it anymore. 
Eventually, it boiled down to a back-and-forth discussion on who Shaq and Chuck thought might be the best isolation shooter. Needless to say, there was no agreement there, either. 
Several other online sports blogs have noted that Barkley did make one good point: The way the game is officiated today, the 'Beard' is perhaps the most lethal 1-on-1 scorer in the league. This is due to the way referees have been calling fouls for the past decade or so.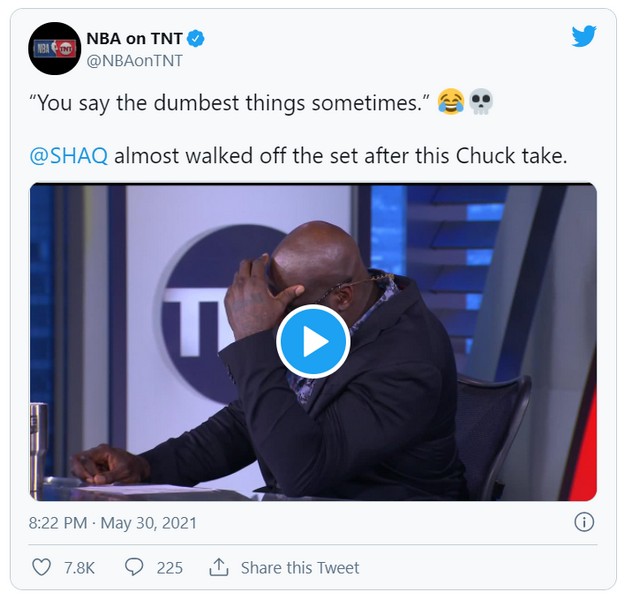 All that being said, we'll have to wait and see if there's any fallout from the latest spat between Shaq and Barkley. Stay tuned… the playoffs are just getting up to speed.