As we write this post at ShaqFu Radio, one of the biggest money making movies in the country is the new version of "Space Jam." It's a live-action and cartoon mix, featuring Lebron James (appearing live) and animated characters including Bugs Bunny, Daffy Duck and others. 
If you're a little bit older, you may remember that another NBA superstar – a guy by the name of Micheal Jordan –  starred in the first Space Jam a few years ago. (Yes, we here in the offices of Shaq Fu Radio are old enough to remember. Thanks for asking.) 
Well now another NBA legend is getting into the animated movie niche. Yahoo! Entertainment reports that our very own Shaquille O'Neal is working on yet another career move – becoming the co-screenwriter and producer on the animated short film "Headnoise." 
This latest project is being managed by one of Shaq's other companies, Jersey Legends Productions.
As for the movie itself, Yahoo! says it's an "examination of the internal and external pressure to succeed." The action follows two childhood friends named Rashaun and Damon, two talented basketball players from the same inner-city neighborhood. Both are NBA hopefuls, but Rashaun is the more coveted pick among college recruitment scouts. 
Trouble is, Rashaun has a secret passion – sculpting. The movie follows the young man as he works to follow his dreams even with inner-city challenges and systemic disadvantages. He's determined to triumph over everything trying to block his way, including his own internal "head noise."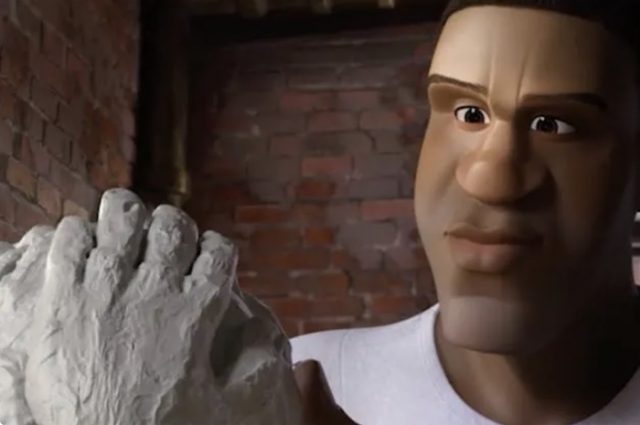 Shaq will be the narrator of the film. He'd done some of the script writing as well, along with writing partner playwright Donnie F. Wilson. Cedric Williams, Jr. and Joshua David King will voice the roles of Rashaun and Damon, respectively. The film will feature original songs from music producer and rapper Tone, and composer Matthew Wang.
"I'm so proud of 'HeadNoise,'" O'Neal said. "It is my first time writing and producing my own project. I wanted to call attention to what so many people encounter, especially young adults, who deal with anxiety and stress. It was such an honor to create this piece with such a diverse team of people. Everyone should see it."
We will! As of this writing, the movie is in the last stages of post-production. It should be out next year and will debut at film festivals. Keep your eyes open for it!