Arizona-based company The Alkaline Water Company is the latest business where Shaq will be brought on board as a new marketing resource. AWC is based in Scottsdale, a Phoenix suburb. The company announced this week a new Chief Marketing Officer, Tom Hutchison… and his first big announcement was the signing of O'Neal to a new series of marketing campaigns. 
Alkaline Water's President and CEO Ricky Wright says the company will be implementing a big new advertising push, "Tom will be leading our company's first-ever comprehensive, omnichannel marketing campaign with the legendary Shaquille O'Neal." 
Wright says Shaq brings what he called "unparalleled marketing prestige and business acumen," in the company's plans to build it's bottled water product – called Alkaline88 – into a household brand.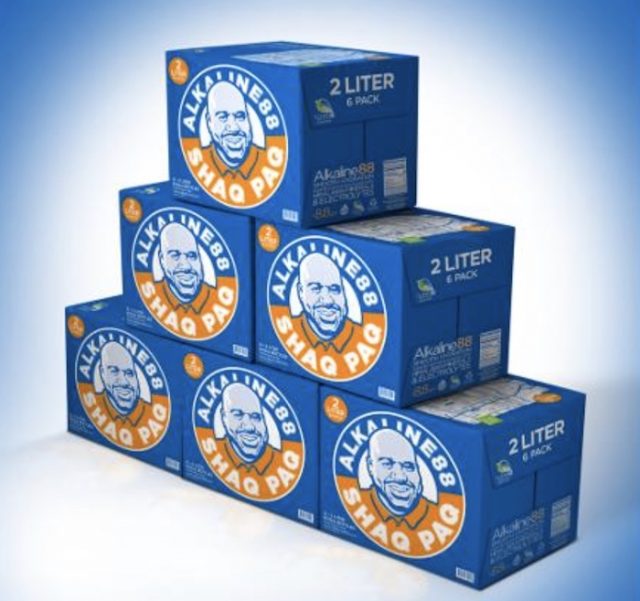 Hutchison was also happy and impressed to have the former NBA superstar on his new team. "I am absolutely thrilled to join the Alkaline88 team," he said. "As a marketer, it's a dream to be able to work for a company with a true purpose and products that have such positive impacts on people's lives. Having a renowned talent and businessman like Shaq onboard with us will accelerate and deepen that impact."
Keep your eyes open for the company's new "Shaq Paq." It's a six-pack of Alkaline88's new 2-liter bottles. The water has a special balanced pH formula for better health. It's expected to be available in 75,000 stores across the United States. Other brands include a water product infused with CBD.