The World's Biggest DJ,
Shaquille O'Neal a.k.a. DJ Diesel has had a great run on the festival circuit and in the clubs this Summer. With stops in Chicago at The North Coast Music Festival, Washington DC at EchoStage, Beyond Wonderland in California and hitting up the "Night Swim" at Encore Beach Club in Las Vegas. "Music and sports is something that always brings people together" Shaq told us while on tour with him in Las Vegas. "I'm lucky enough to be involved in both". Due to the recent pandemic it has made it much more difficult for festival goers to make it to shows. Plus, with a lot of political talk in our news feed's there has been considerable division.  Thankfully DJ Diesel has been delivering smiles and unity to every stage he has hit this year!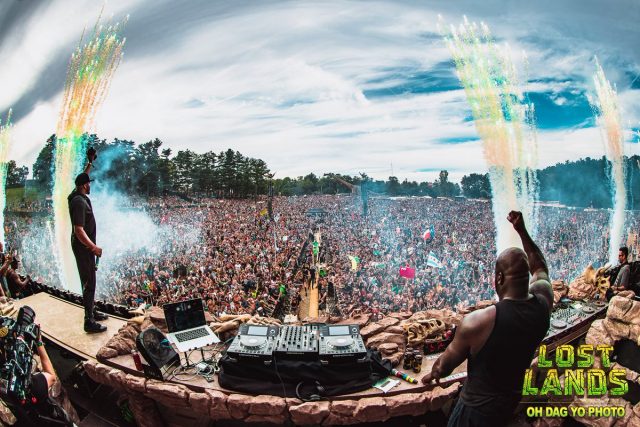 For Shaq, when it comes to DJing, he has so much fun he's not in it for the money. Watch the video below and see His Shaqness throw his whole paycheck out into the crowd. In cash!
View this post on Instagram
DJ Diesel's 2021 Summer Tour has come down to The Finals. A Game 7 if you will. 3 crazy nights at the Lost Lands Music Festival. September 24th – 26th at the Historic Concert Venue and Campground in Central Ohio, Legend Valley. Shaq said "Lost Lands 2018 is still one of the most memorable shows of all time"
Watch the video below as The Big Fella went hard at Lost Lands.
Bass music heads from around the planet will make the trek to BFE, Ohio and be transformed into the Jurassic Park type world of Lost Lands.
DJ Diesel hits the bill at Lost Lands as The Biggest DJ in the World, (in the terms of physical stature of course). Also the line up includes favorites like Subtronics, Rusko, NGHTMRE, SLANDER, 12th Planet, SVDDEN DEATH and Lucii. Shaquille O'Neal aka DJ Diesel will join a massive cast of superstar first-timers like GRiZ, Getter, Adventure Club, and more.
2021 Summer Of Shaq has been Lit!
View this post on Instagram
At one point in his career O'Neal's signature move was backing you down and dunking in your face. Now in 2021 DJ Diesel's new signature move is dropping festival bangers and starting mosh pits in the crowd. This is what the world needs.
View this post on Instagram