Sure, we've seen Shaq in a few movies over the years.
"Kazam," "Uncle Drew" and "Steel" come to mind, along with a few others. Of course we see him a LOT on TV with various commercials and other projects. Yet now there's word the big man may be putting together another movie project – a documentary of the life and times of himself – a film autobiography of Shaquille O'Neal.
On  a recent late-night talk show, Shaq said the project was already in the works, and that it's being led by filmmaker Peter Berg. Berg is an American director, producer, writer, and actor. He's directed projects such as the black comedy Very Bad Things, the action comedy The Rundown, and TV shows like Friday Night Lights.
O'Neal has always had a larger-than-life persona, but his journey to get to where he is is a story worth telling. On a recent late-night episode of "Jimmy Kimmel Live," he talked about the project and working with Berg. He says the documentary will be a four-part series.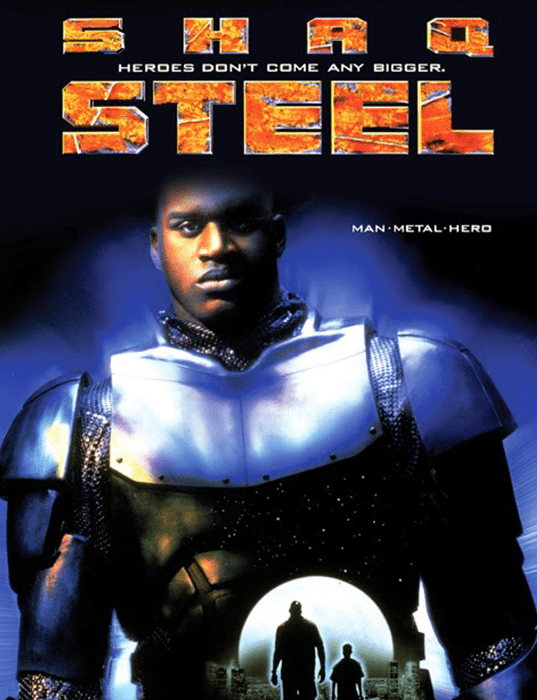 Shaq starred in the move "Steel." Worth a look! 
O'Neal says he will be giving Berg full access to home movie footage, and that he'll personally be working on the project soundtrack. O'Neal did not divulge many more details but did acknowledge the documentary will include never-before-seen footage. That should be super-interesting! 
We have had small peeks into Shaq's personal life before. ESPN did its own smaller documentary series (simply called "Shaquille"), and more recently, we've had fun watching TNT's "Shaq Life" series that followed him through more current times… mostly in business and fun times. 
With access to the most early recordings of Shaq's life, including home videos, we're guessing this new four-part series will probably explore O'Neal's life from the very beginning up until present day. With all that O'Neal has done over the years – on-court and off – there should be plenty to talk about and put on display. 
No doubt a good chunk of the series will focus on O'Neal's time with the Los Angeles Lakers. Shaq has talked in the past about wishing he'd been able to stay with the Lakers longer, to see what he and Kobe Bryant could have accomplished together. NBA fans and analysts alike agree that Bryant and Shaq were arguably the greatest one-two punch in hoops history.
There's very little doubt more titles could have been won had the pair managed to stay together. Maybe we'll hear more about that in the documentary series. Either way, we can't wait to see the big man in a documentary series all about him!