This is a great weekend to be in Las Vegas. Of course every weekend is a good weekend to visit Sin City, but this one offers the opportunity to part with Shaq and a host of other A-List entertainers in a big fundraising performance.
It's Saturday night at the giant MGM Grand Hotel – Casino on the Vegas Strip. It's simply called "The Event," and will raise money for Boys & Girls Clubs and Communities in Schools programs in Las Vegas and Atlanta, two cities where O'Neal has homes and community ties. 
How's this for a lineup? Justin Bieber, Imagine Dragons, Kelly Clarkson, Snoop Dogg, Andra Day and plenty of others, all performing at the MGM Grand Garden Arena.
If you're a regular reader of the ShaqFu Radio blog, you know that Shaq has quite a personal and professional presence in Las Vegas. As mentioned, he owns a home there, and he's currently one of several "DJ's in residence" at Wynn Nightlife venues. Also, one of the very first of Shaq's own Big Chicken restaurants opened just off the strip on Paradise Road.
As for community programs, O'Neal started a special foundation two years ago in partnership with the two youth-oriented national organizations. Like a lot of other concerts and big events, "The Event" was supposed to make its debut in 2020 but the pandemic changed those plans.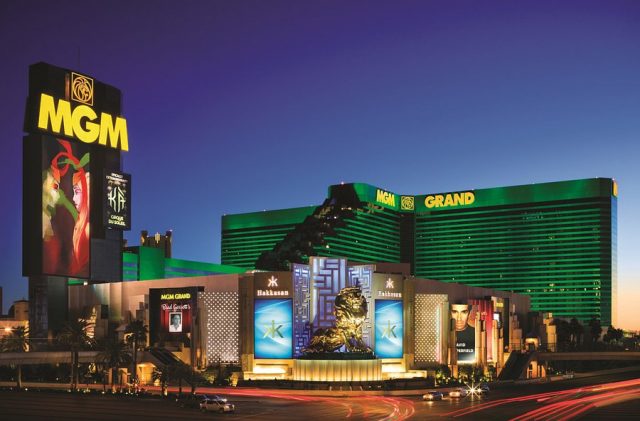 Foundation Executive Director Kari Uyehara told a local Las Vegas newspaper, "We just had to move the timing to adjust to what was happening in the world. Our office is based here and focuses on programs in Las Vegas and Atlanta, but this is the entertainment capital of the world so we had to do it here."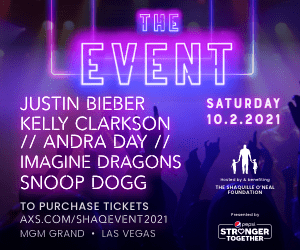 In the future, there's a good chance that the city of Atlanta will also host a similar, big-name fundraiser. Of course Shaq spends a lot of time in that city, due to his work as a broadcaster on TNT's "Inside the NBA."
Uyehara again: "The foundation's mission when it boils down is really about providing resources and opportunities for kids in need. Growing up, Shaquille had working parents, and he attended the Boys & Girls Club and has said on numerous occasions that it was a safe place for him after school, a place to get homework help and play sports. He's been a supporter for over two decades now."
It'll be interesting to see how much money The Event will raise this weekend. As Uyehara said, with O'Neal's stature and celebrity friends, he was able to get some of the biggest names in popular music to commit to the show. Hats off to all involved!