The new NBA season hasn't even officially started yet (it's October 19th, if you're marking your calendar). But already our friend Shaquille O'Neal is out with a brand new fresh prediction of who this year's Most Valuable Player will be. 
Here at the offices of the ShaqFu Radio blog, we're interested to see how Bucks superstar Giannis Antetokounmpo follows up his amazing last season and NBA Championship this year. And while he's definitely in the MVP conversation, along with the likes of LeBron James, Luka Dončić and a few others, none of them is Shaq's pick. Ready?
O'Neal likes Stephen Curry for this year's MVP. Interesting, eh? We thought so too. Talking with USA Today's sports reporter Mark Medina, Shaq said: "Steph Curry. Look at what he did last year without Klay. He just kept playing. The way he shot the ball and how he shot the ball, I've always liked him." 
How about that idea that an MVP needs to play for a contending team? No big deal, says O'Neal: "There's always an argument on the TNT set that 'You can't be MVP if your team doesn't have the best record.' I've always found that wrong. I always felt MVP was about singularity and not about team success. I've always like how Steph plays."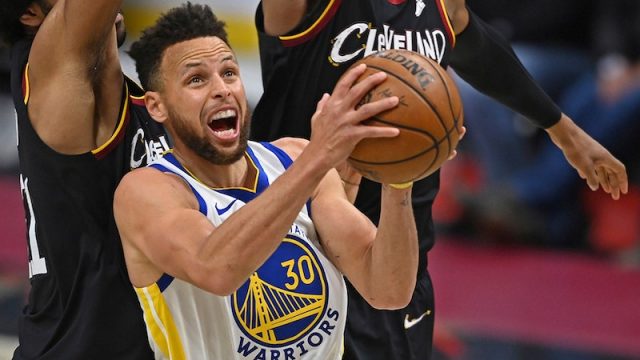 At 33 years old, Curry is already a two-time MVP and three-time NBA Champion. Yet he and his Golden State team have been out of the spotlight for a while. Still, even with limited TV time and limited playoff success (lately), Steph is still putting up big numbers. He led the league in scoring last season with 32.0 PPG and was a member of the exclusive 40/50/90 club for the fifth time in his career. All while playing without shooting guard Klay Thompson, who was out all last season recovering from a torn right Achilles injury.
It took that lights-out shooting from Curry to get the Warriors into the NBA's first ever play-in tournament for the postseason, where they were eventually beaten by the Lakers and Grizzlies.
Now, if you're a betting sort, the FanDuel Sportsbook has Curry tied with Joel Embiid and Kevin Durant for the third best odds to win the MVP this season at +800. The other superstars we mentioned, Dončić and Antetokounmpo rank higher.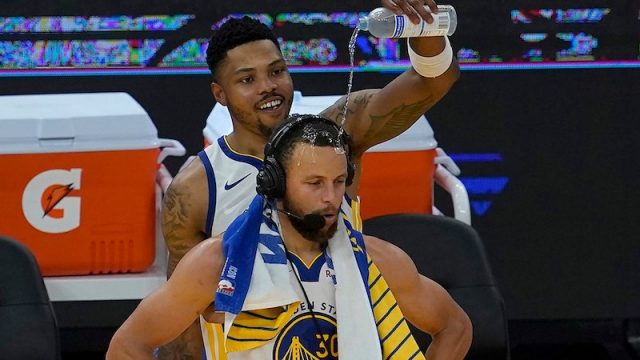 We're guessing Curry continues to put up great numbers this year. The big question will be; will his supporting cast make the needed contributions to get deep into the playoffs? 
As for Thompson, Golden State general manager Bob Myers said on this week (as of this writing) that Thompson will not return until "maybe January." Also, forward Andrew Wiggins has refused to take the COVID-19 vaccine and is at risk of missing all 41 home games due to San Francisco's vaccine mandate.
That leaves the heavy lifting to Steph – again. Will Shaq's prediction play out? We'll have to see as the season goes on, of course. What do you think? Does it matter if the Warriors are winning, or will Curry's rock-star performance be enough for another MVP win? Stay tuned…