There's no doubt about it – Shaq will go a long, long way for a joke. He's got no problem with trolling friends at any level to poke a little fun and get a good laugh. The most recent "victim" of a humorous Shaq-Attaq is ESPN analyst Stephen A. Smith. 
From his position on TNT's "Inside the NBA," Shaq has used his platform and celebrity to tease the likes of his on-set partners Charles Barkley, Kenny Smith and Ernie Johnson. Lately O'Neal has branched out to find others for his jokes. The most recent is ESPN's analyst Stephen A. Smith, who had a birthday recently.
Smith celebrated his 54th birthday this week (as of this writing), and he's been tweeting about some of the messages he's been getting from his friends, fans and followers. Shaq posted greetings as well, and included some (literally) top-level pictures to make a gag out of Smith's hairline.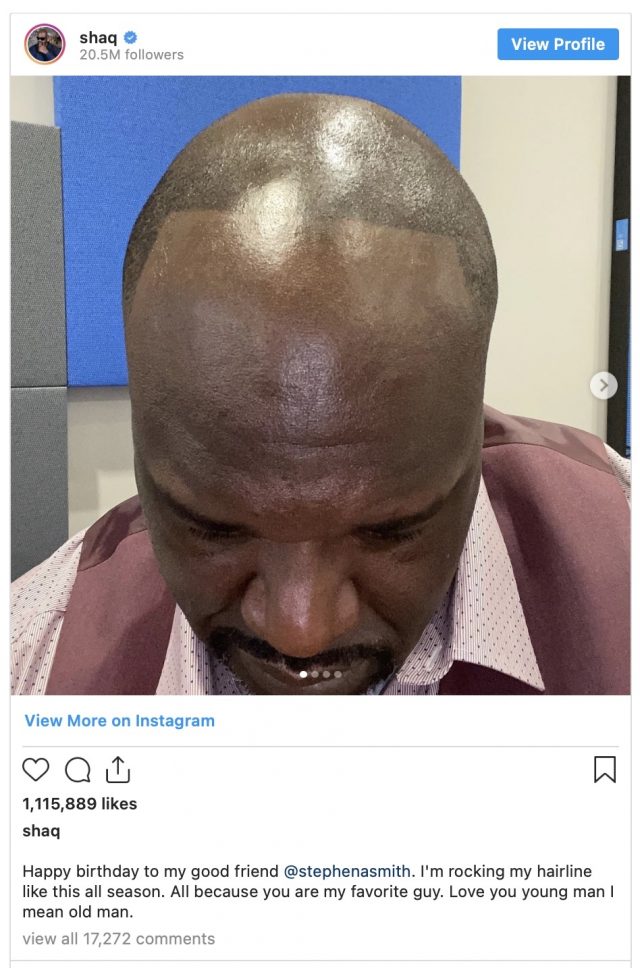 The big man took to Instagram to send a message to Smith, showing a pic of his own hairline, saying he would use it in honor of Stephen A, who sent his own reply: 

Check out some of the comments and reactions below…and a big happy birthday to Stephen A. Smith.