What a not-so-long but strange trip it's been for Shareef O'Neal, son of our man Shaq, in his basketball career. Medical issues, different schools, and now… maybe a shot at the NBA? 
As the NBA Finals series is underway, teams that didn't make the playoffs are already shopping for new talent. Shareef O'Neal, one of the children of legend Shaquille O'Neal is touring several cities around the country, working out with different teams. OK, maybe "touring" is not quite the right word, but he's on the road, seeing if there's any interest.
Sports and news site The Atlantic says Shareef's latest visit is with his father's old team, the Los Angeles Lakers. Along with the purple and gold, O'Neal also scheduled visits with the Cleveland Cavaliers, Atlanta Hawks and Washington Wizards, according to The Athletic report. Still, it's no secret that Shareef faces a tough uphill battle if he's to be offered any kind of contract by an NBA team this summer.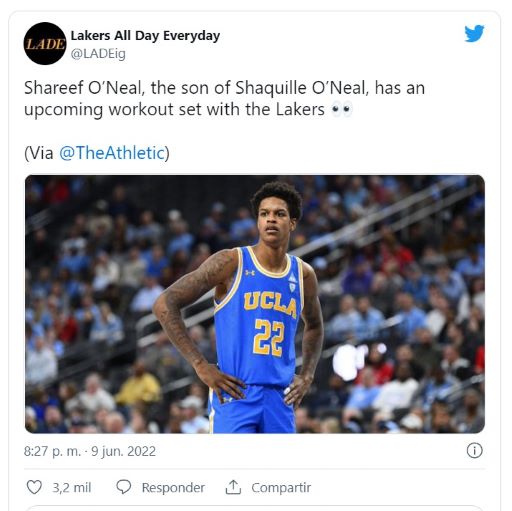 In college, O'Neal started out with the Bruin at UCLA, where he was a high-ranking prospect. Early on, there were medical issues – he underwent heart surgery and had a long recovery process. 
Later, he would transfer to his father's alma mater, Louisiana State University, LSU. As a Tiger, he wasn't exactly a star player, and had a hard time developing his on-court presence. Over the course of three collegiate seasons, he averaged just 2.6 points in 11 minutes per game.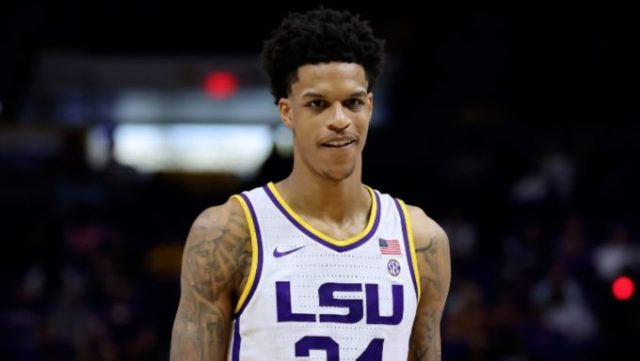 How he would fit on the roster of an NBA team is still in question. At a little below 6-10, O'Neal doesn't have the size to be a traditional NBA center, but like his father, he is not a strong shooter either. He made just 24 of his 50 free throw attempts as a college basketball player.
Does Shareef have a shot with the Lakers (or any other NBA team, for that matter)? As for Los Angeles, the team currently does not have a pick in the upcoming draft. They traded their first-round pick to the New Orleans Pelicans in the deal that brought Anthony Davis to the west coast.
The team's second-round pick was also shipped out in the Davis trade. (It currently belongs to San Antonio.) The Lakers could buy or trade for a draft pick to select O'Neal. More likely, if he goes undrafted, they could sign him to their Summer League roster to see more of his skills. Of course, any other team could do the same. 
Obviously, the younger O'Neal has a long way to go if he's going to even come close to the success his father had in the NBA. For now, the goal is simply to find a spot on any team's roster and get into some action to prove he can play in the Association.