The NBA Draft is fast approaching – fast! And as it comes down to the wire for future Association hopefuls, Shaq's son Shareef O'Neal is traveling again. In just the past day (as of this writing) he's in Miami, working out with the Heat.
The Draft is set for June 23rd at the Barclays Center in Brooklyn, New York. As of right now, the Orlando Magic have the Number One pick, followed by the Oklahoma City Thunder, the Houston Rockets, the Sacramento Kings, and the Detroit Pistons. 
Interesting side-note: The Orlando Magic had the first overall pick of the draft back in 1992. We all know that the Magic used the pick to take Shareef's father, the legendary Shaq himself! 
In his efforts to find a slot on an NBA bench, the younger O'Neal is making the rounds. Like a lot of potential picks who might be a little lesser-known than the big-name college stars, potential players will travel from city to city, getting an in-person look and workout by teams that might be interested.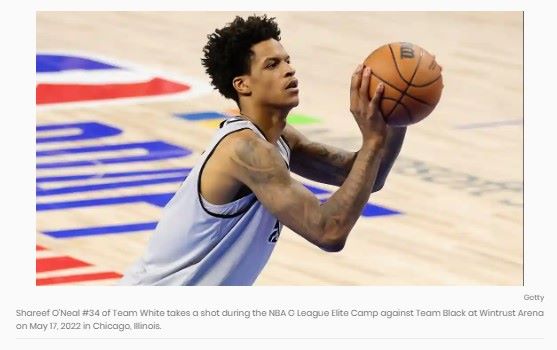 In the past week or so, Shareef has visited the Los Angeles Lakers and now he's in Miami. Plans had been set for him to also visit the Cleveland Cavaliers, the Atlanta Hawks and Washington Wizards. 
Just working out with a team does not necessarily mean a draft pick. Still, it's a good way to meet with teams that may have a place for a player. As we reported on previous posts, it's no secret that Shareef faces a tough uphill battle if he's to be offered any kind of contract by an NBA team this summer.
In college, O'Neal started out with the Bruin at UCLA, where he was a high-ranking prospect. Early on, there were medical issues – he underwent heart surgery and had a long recovery process.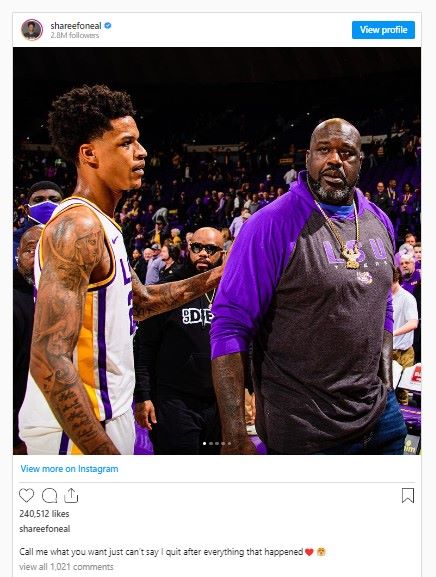 Later, he would transfer to his father's alma mater, Louisiana State University, LSU. As a Tiger, he wasn't exactly a star player, and had a hard time developing his on-court presence. Over the course of three collegiate seasons, he averaged just 2.6 points in 11 minutes per game.