Summer has arrived. The NBA regular season is over and done, except for the summer league games currently playing in Vegas. For followers, fans, players and others, it's time to have some summer fun. For our man Shaq, that means time to hit the road with one of the other things he loves, music.
For O'Neal, that meant time to dig out the passport and book an international flight. Shaq returned to the giant Tomorrowland music festival in Belgium, hitting the stage as his musical alter-ego DJ Diesel.
Not only did he play from the stage, Shaq took some time before his set to party with the crowd, just like he did at the same festival when he last appeared there in 2019.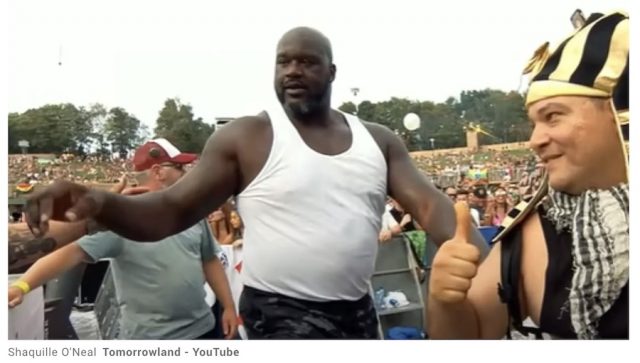 Now, Tomorrowland isn't the only stop for Shaq in Europe. He's on a bit of a mini-tour of his own. As of this writing, he's made five different stops and stage appearances in the past week or so.
That included an appearance at a nightclub in the super-hot town of, on the islands off the east coast of Spain. He's also got a pair of events coming up in Croatia. Time to dig out the Google Map to find all these far-flung locations! 
Shaq has also appeared at the Dreambeach festival on the coast of Spain. To say that he's getting around this summer would be an understatement!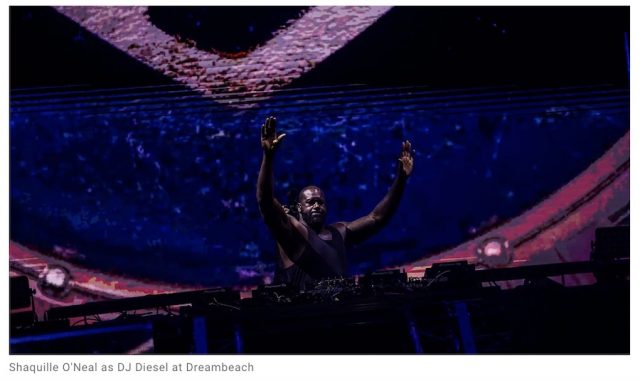 Sometimes know as "The World's Biggest DJ," Shaq has been a fan and a participant in the music business for years. In a previous podcast appearance, O'Neal talked about being at the Tomorrowland festival – as a fan in the audience – and seeing performers Tiësto and Steve Aoki on stage, and knowing he wanted to be a part of that world. 
Shaq: "I went to a concert five years ago, TomorrowWorld. And I saw a half a million people, no cops, no fights, just jammin'. It gave me something that I've been missing since I retired."
Back here in the states, Shaq has his own part-time musical gig at the Wynn Las Vegas Resort and Casino. He's been one of the DJ's in residency for a year now, making appearances at various parties at the popular Vegas resort.