The NBA family lost an absolute legend on Sunday afternoon when Bill Russell passed away. 
News reports say Russell passed away peacefully with his wife at his side. He was 88 years old. Since the news, big names from the world of sports and politics have been offering thoughts and condolences to and about Russell. 
In a post on Instagram over the weekend, Shaquille O'Neal included a picture of a young version of himself with the legend, saying "Thank you for paving the way. You will be missed, legend."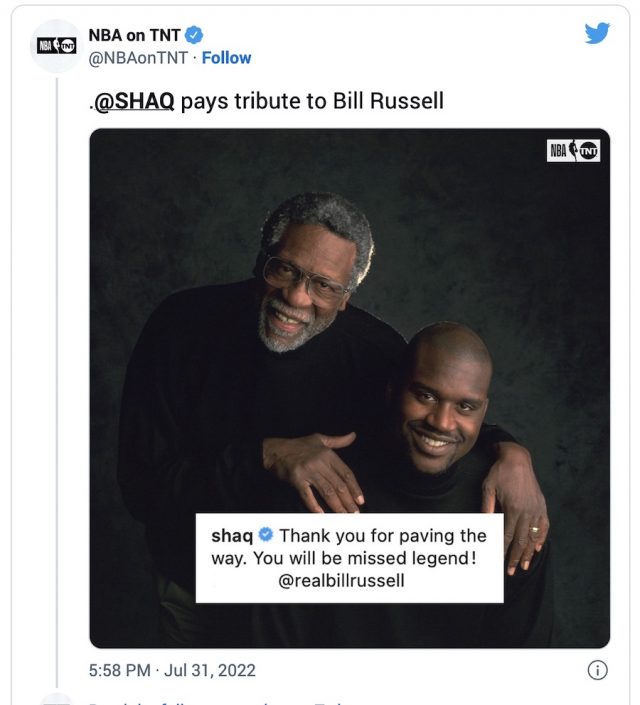 On the court, O'Neal and Russell are considered to be two of the best big men to ever play in the NBA. Between the two of them, they have 15 NBA Championships (11 for Russell, four for O'Neal) and six NBA MVP titles (five for Russell, one for O'Neal). 
Russell played 13 seasons with the Boston Celtics before he retired following the 1968-69 season. Before that, he won two NCAA Championships with San Francisco. 
He also added to his ring count as a head coach, making even more history in the process.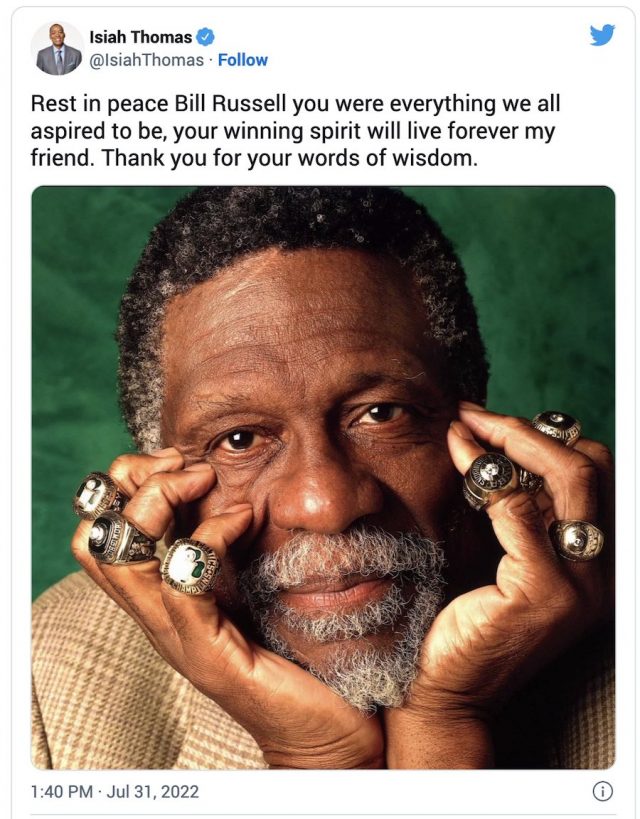 There's no doubt Russell was a pioneer in many aspects for modern-day players, and even though not a lot of them saw him play, many had nothing but respectful things to say about the former center. Probably most notable in his career where the major, highly memorable duels with Wilt Chamberlain. 
But when his playing days (and coaching days) were done, Russell was nowhere near finished. He worked just as hard off the court as a voice for supporting various social justice issues. Even (sometimes) during his playing time, he was still a political activist, paving the way for future stars in all sports to lend their support to various causes.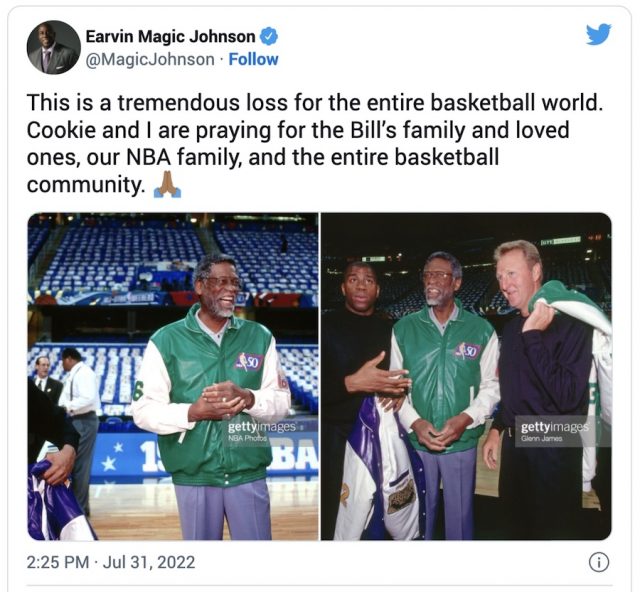 That's why he's held in such high regard by those who came after him, as many players reacted to the terrible news of his death, sending messages on social media to show their love and respect for the legendary center. Current and former players, media members, and even NBA owners reacted to this news, demonstrating that Russell was incredibly beloved around the league.