If you've been following sports news lately… news NOT related to the new football season – you've probably seen the story of Boston Celtics head coach Ime Udoka being suspended for the entire upcoming season after it was revealed that he'd had an affair with a female team staff member. 
For Shaq-fans like us, it was oh-so-very interesting to hear (and see) that when he was asked about the situation, O'Neal declined to have a comment on the story. On the most recent (as of this writing) edition of the "Big Podcast with Shaq," co-host Nischelle Turner asked O'Neal about the breaking news and Udoka's suspension. 
O'Neal came right out and said it: He didn't want to comment on the issue because he himself has cheated in the past. He did talk a bit about what he went through, and what he put his then-wife and family through. He said it must be the same for Udoka and his family.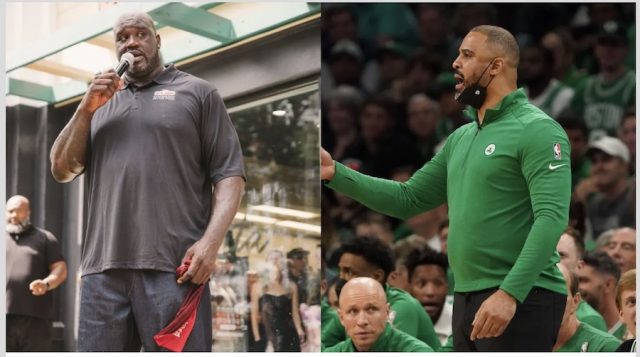 Shaq did talk about how he "lost his family" and lost important years with his children because of his actions. As he has done in the past, O'Neal accepted responsibility for his actions, which led to his divorce from ex-wife Shaunie Nelson.
In the end, Shaq said, it wasn't worth it. "I wish these fellas the best. I wish they can come through it. And I hope they do not lose their families over what was done."
Udoka recently broke his silence about the rumors surrounding the story, as well as his suspension. He's apologized to his family, players, fans, and the Celtics organization.
Currently the head coach of the Celtics, Udoka is also a former NBA player. Just this past season, he led Boston to the NBA Finals. Officially, the team says it's over a violation of the team code of conduct following a relationship he had with a female club staff member.
Udoka had been engaged to The Fresh Prince of Bel-Air star Nia Long for over 7 years, and they have a child together. 
Normally of course, Shaq has no trouble adding his thoughts and comments to big stories in the NBA and elsewhere. As one of the most well-known personalities in the entire sports world, he's often sought out for his analysis on big stories.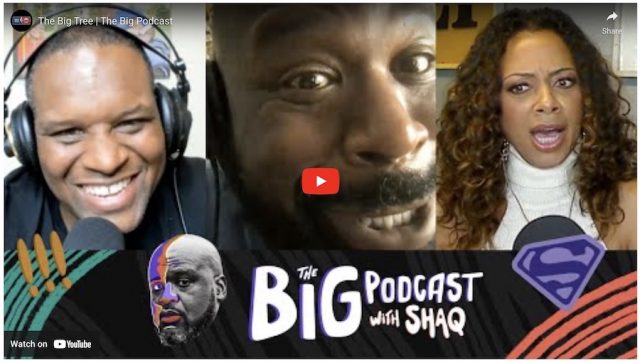 Click here for the full podcast on YouTube. 
Shaq: "I am going to step down from this conversation. I was a serial cheater. It would be crazy and blasphemous for me to get up here and say, 'Boom, boom, bam.' I can't do that. I know these guys personally. I know they're going through a lot because I went through a lot."
Shaq did offer a few words about losing his family: "I'm never the guy that's gonna get up here because of my platform and fake it. I did it. I was the best at it and not proud of it at all. I lost my family doing it. I'm real with the situation."
Even though he remains a superstar, here's a good example of Shaq being as real as it gets. There's been a lot of criticism of mainstream media these days. It's great to see Shaq providing a welcome change to the way pundits react to big stories.