With offices in Florida, we admit – here at the headquarters of ShaqFu Radio, we're big Tampa Bay Buccaneers fans. So far, it honestly hasn't been a good year. Our man Tom Brady is not exactly turning in the season we've grown accustomed to seeing from him.
As of this writing, the Bucs are suffering through a 3-5 season. The most recent loss to the Baltimore Ravens meant Brady's third game loss in a row for only the first time since 2002.
It's not just what's going on between the lines, either. In the past few days, Brady announced his divorce from supermodel Gisele Bundchen. The pair had been married 13 years. We're guessing the divorce is part of the overall issue with Brady's mindset and recent NFL issues.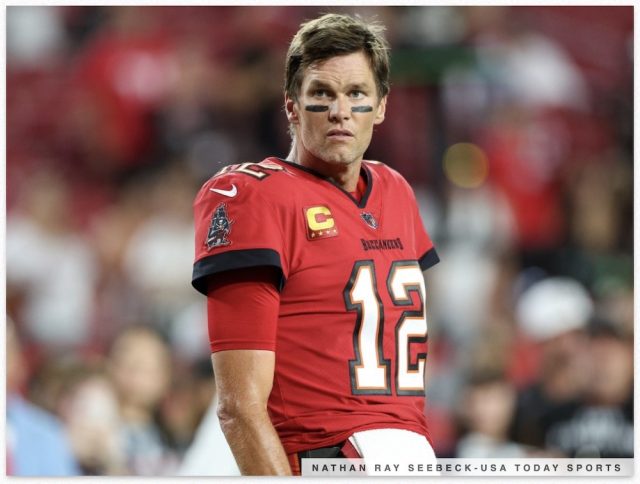 On his most recent podcast episode, our other (and true) main man Shaq talked about what he feels Brady is going through with personal and relationship changes, and how that might be affecting his on-field play. O'Neal has some definite experience in that kind of situation. 
Shaq talked about how he also went through a much-publicized divorce back in 2006. Fans will remember that at that time in his career, O'Neal had moved from the Los Angeles Lakers to the Miami Heat. 
Shaq: "During the 2006 Finals, I was going through a divorce, and I couldn't do anything right. That's when I had to give everything to D-Wade (Dwyane Wade), like, 'I don't have it.' Tom's going through a tough time right now. It has nothing to do with his age or football, but when you're dealing with that real-life stuff, it takes a lot. … I know he's going through a lot. I don't know his situation, but I wish him well, and hopefully they can reconcile and get back together."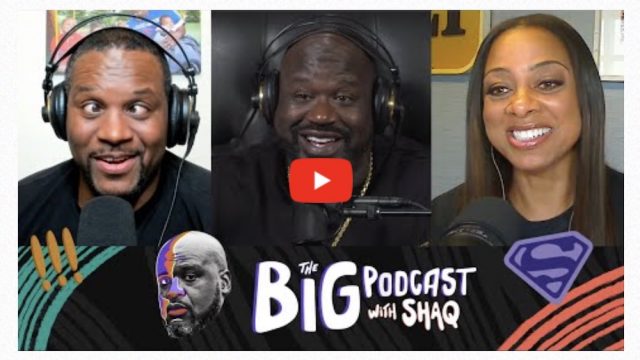 Click here to watch / listen to the entire podcast episode. 
In recent months, Shaq has opened up a lot about his divorce and what that did to his ex-wife and family. Meanwhile on the court, O'Neal was able to lean on Wade and other Heat teammates for those Finals. (And yes Miami did win the Championship that year.) For Brady, he doesn't have a similar teammate-situation where he can get on-field help. 
How it will play out for Brady – in his personal life – is something he'll have to figure out for himself (and maybe with the help of a little therapy). As for his team, the Bucs are definitely not out of anything at this point. Tampa Bay is playing in what may actually be the worst division in the NFL this season.
The season is half over at this point, and the Bucs find themselves right behind the Atlanta Falcons in the NFC South division race. So technically, they're still right in the thick of it when it comes to competing for a division title. As Bucs – and Brady – fans, we hope things will turn around soon!